The Irepodun Local Government Authority in Kwara State on Sunday, August 5, 2018 expressed concern on the dangers associated with indiscriminate dumping of waste in public places on human and the environment.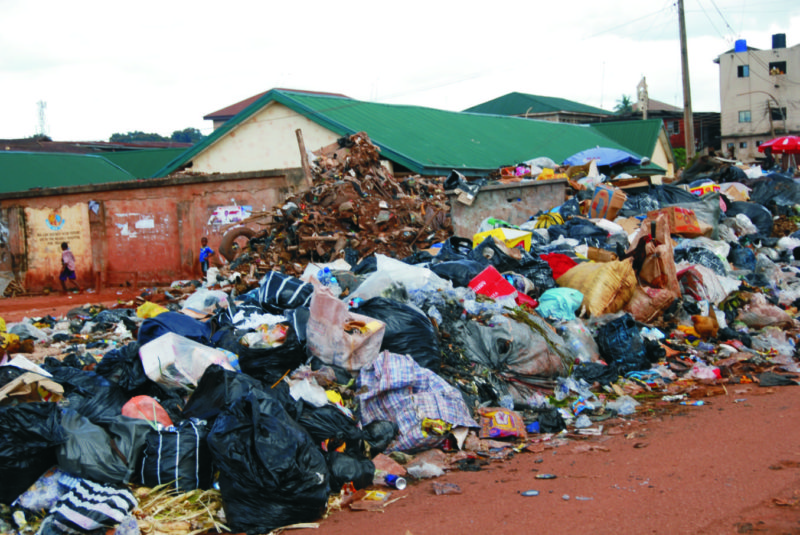 Mrs Mary Abejide, Head, Environmental Unit at the council, told the News Agency of Nigeria (NAN) in Omu-Aran that the sad development was posing great risk to the remote villages and communities in the area.
She said that the menace which had assumed an alarming proportion was putting extra pressure on the local authority's efforts toward ensuring a clean and healthy environment.
Abejide said that some nursing mothers and women had formed the habit of indiscriminate dumping of baby nappies and menstrual pads in gutters, sewage and other public outlets.
She also blamed operators of hospitals and clinics for lacking proper waste disposal measures, thereby putting the lives of the residents in danger.
According to her, such ugly trend negates the government's policy on Safe and Clean Environment.
Abejide said that the development accounted for some of the streets within the metropolis being overtaken and littered with used water plastics, dirt and other waste materials.
She listed some of the effects of indiscriminate dumping of waste to include outbreak of communicable diseases, air and environmental pollution as well as blockage of drainage and flooding.
Abejide, however expressed satisfaction with the recently-concluded environmental sensitisation, organised by the council, saying the cooperation of the stakeholders had helped the department in meeting its target populace.
She said the act of keeping the environment clean was no more limited to the government, calling for a Public Private Partnership in ensuring a safe and clean environment.
"We cannot continue to wait for government before contributing our quota as responsible citizens to make our environment safe and conducive for living.
"It is the duty of every individual and organisation to ensure maintenance of a safe and clean environment at all times to prevent unwarranted health hazards,'' Abejide said.