The southern Indian state of Kerala is battling an outbreak of a bacterial disease that authorities suspect has killed dozens of people since mid-August after the worst flooding in a century.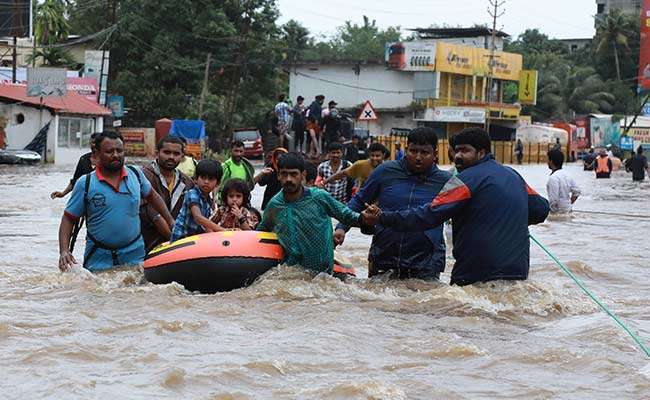 A health ministry spokesman said that, as of Sunday, September 2, 2018, there had been nearly 200 confirmed cases of what is locally called rat fever.
The rat fever is the waterborne disease leptospirosis transmitted via the urine of infected animals, with symptoms including muscle pain and fever.
The surge in cases comes after torrential rain beginning on Aug. 8 flooded almost the entire state, killing hundreds of peoples destroying thousands of homes and causing at least ₹200 billion ($2.81 billion) worth of damage.
Health Minister K.K. Shailaja said that the health ministry began distributing preventive medicine in September and warned about the outbreak of leptospirosis and other waterborne diseases such as typhoid and cholera.
Local media reported three leptospirosis deaths on Monday, September 3.
"The victims had unfortunately not taken preventive medicine," the minister said.
Overall, nine deaths from the disease have been confirmed, but the number may rise to over 40 pending full medical reports, the ministry spokesman said.
Leptospirosis rarely spreads from person to person and can be treated with common antibiotics.
"In the past week, we have seen about 30 deaths in Kozhikode and Wayanad," said Mohammed Javeed, Internal Medicine Specialist at a private hospital in Kerala, referring to two of the worst flood-affected districts on the state's southwest coast.
Javeed said the state had leptospirosis cases every monsoon season as paddy fields fill with water, increasing the chance of infection for farmers, especially through wounds such as cuts.
He said, of particular concern, however, is that some of the victims this year did not have usual symptoms such as mild jaundice, blood in urine or bleeding spots on the skin.
"This time it is a fast, progressive infection. The recent deaths indicate clearly the threat of an epidemic,'' Javeed said.
Medical professionals are continuing to dispense preventive medicine in the form of tablets which need to be taken once a week for a month, Javeed said.