How can we push for a change of work lifestyle for women post Covid-19?
With respect to location, how can we deal with gender-based violence and humanise women in different locations?
What will the planners do, going forward, to bridge the urban divide as we approach "the new normal"?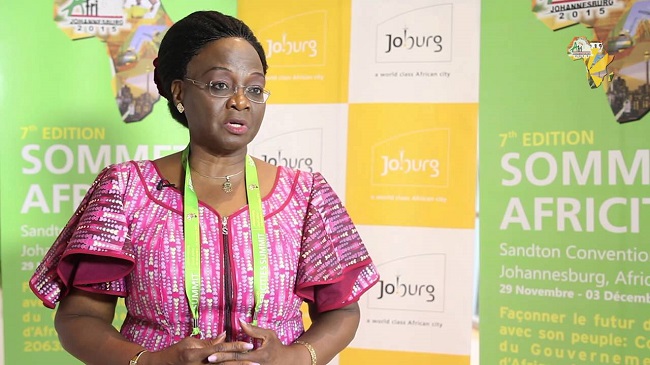 These were some of the queries raised on Friday, July 17, 2020 when a team of built environment sector practitioners gathered to deliberate during the Mariam Lady Yunusa Dialogue themed: "Contemporary Urban Issues in Africa".
The event was organised by the Mariam Lady Yunusa (MLY) Foundation in collaboration with the Nigerian Institute of Town Planners (NITP).
Moderated by Dr. Taibat Lawanson, an Associate Professor of Urban Planning at the University of Lagos, the virtual conference featured Ola Uduku (Research Professor, Manchester School of Architecture) as lead discussant, and the trio of Saheed Aderinto (Professor, Western Carolina University), Tolullah Oni (Associate Professor, University of Cambridge) and Oumar Sylla (Director, Regional Office for Africa, UN-Habitat) as panelists.
The topic of discussion was: "New Gendered Global Urbanisms: Re-examining Women's Livelihoods in Post-covid Mega Cities" and the event held in memory of the late Mariam Lady Yunusa, urban planner and former Director of Partners and Inter-Agency Branch, United Nations Human Settlements Programme (UN-Habitat), where she worked for 15 years.
In fact, National President of the NITP, Lekwa Ezutah, in his opening/welcome remarks, extolled the virtues of Yunusa, saying that she put Nigeria and NITP on the world stage with respect to urban planning issues.
"Through her dedication and hard work, Nigeria became more active in the affairs of UN-Habitat and all activities that will lead Nigeria to the world stage," he said.
In a lead paper presentation, Prof. Uduku disclosed that the profile of the epidemic disproportionately affects women and those with caring responsibilities. According to her, the preferred lockdown is not feasible due to the need for food, lack of bailout from the government, and lack of income.
She stressed that, for most unpaid and uncategorised labour, institutions and commercial bodies do not offer support to cope with other responsibilities women have when they need to work remotely.
"There is also pressure on those with caring responsibilities to continue business as usual especially in the urban setting where things are not amenable to work remotely despite their caring responsibilities which is heightened by the closure of childcare facilities and required amenities. Across the world, women's access to promotion and employment has been impacted due to limited supported lifestyle and uncertainty."
Sharing some reflections from an urban health perspective, Prof. Oni stressed that there are interdependent risks in thinking about vulnerability to diseases and the impact of public health response.
"The interdependent risks which are conflicting impact of systems of health on wellbeing, resilience (proactive and reactive), and health risk and outcomes have significant implications on cross-cutting themes of gender, inequality, consumption, and life stage," she said, having that, fundamentally, these are underpinned by the foundational problems of poverty, peace, and partnership.
On reflections from a historical perspective, Prof. Aderinto explained that, throughout history, pandemics have always had a unique impact on women.
"Throughout the 20th and 21st century, there is always an assumption than pandemics will have almost the same impact on women and men which is not right. Global phenomena like the first and second world war often have different impact on women but if we don't understand the gendered perspective of these global phenomenon, we won't have the right data to think about it from a contemporary perspective," he said.
According to him, diseases are always a manifestation of a long history of inequality between men and women within the context of colonialism, imperiality, and the limited opportunities given to women in the colonial and post-colonial society.
"The long history of inequality which is based on colonial and post-colonial violence, manifestation of underdevelopment, the conversation within the context of global African cities from which new data can be derived, disaggregation of the impact of the pandemic on women from the perspective of class, location, and ethnicity; can all best used to explain the gendering of this pandemic," he submitted.
Speaking from an international development perspective, Mr Sylla emphasised that cities in Africa are the most affected areas when it comes to increase in disease and infection, and that cities are at the forefront of the fight against the pandemic.
He described the current situation as an opportunity to inform the ways cities are planned and managed in order to build resilient, equal, and inclusive cities which include all ethnic and gendered elements; development of a gender-sensitive recovery plan; data collection on the condition of women in the context of Covid-19 for evidence-based policy in the reconstruction process post Covid-19; strengthening and capturing the experiences of women at the community level; awareness raising; community stakeholders approach for co-creation of solutions and influence debate; and rethinking the African planning system that includes culture.
During the questions-and-answers session, participants agreed that, to push for a change of work lifestyle for women post Covid-19, Africans can explore community ways of childcare, and more convenient lifestyle of work for women like agile working which is a move away from traditional work lifestyle. Regulations in terms of parental and maternal leave should also be examined, they added.
In addressing gender-based violence, the forum emphasised: "Keeping this conversation going and investigating issues of colonial and post-colonial violence, economic and political disenfranchisement of women will inform the image of women within this context. The city has a unique form of gender dynamics and disaggregating gender and the identity of women should be considered in framing solutions historically and knowing what to expect."
In bridging the urban divide, delegates said: "Cities are complex, and we need to think about urban infrastructure as health infrastructure as there are lots of interconnectivity. If regulations proactively support and mandate these urban infrastructures through investment and funding to prevent health and environmental challenges, that will be a starting point for building cities and equitable societies.
"Developing new paradigms for the way we plan and manage cities is important. Anticipation and prevention for the way urbanisation has been evolving with the formation of secondary cities with limited access to basic services even though human rights standards should be considered with the right policies and funding."
Dr Lawanson closed the session, announcing that a book would be published in honour of Mariam Lady Yunusa and launched at the next Mariam Lady Yunusa Dialogue.