Recent improvement in security is helping immunisation activities in Zamfara State, says World Health Organisation (WHO) Coordinator in the state, Dr Hamza Kankiya.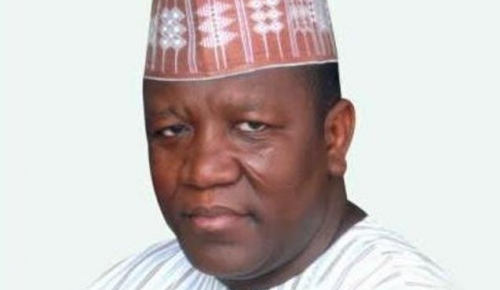 The WHO Coordinator made the assertion on Saturday, April 8, 2018 at the Flag-off of April 2018 National Immunisation Plus Days awareness campaign held in Kaura-Namoda.
He said, "We are congratulating the Zamfara State Government and entire people of the state, and also acknowledge the efforts of Federal Government and security agencies in addressing security challenges facing the state.
"The improvement of security in the state has allowed us to reach many children in several communities that were being left in polio immunisation for years due to insecurity.
"Inaccessibility to some settlement due to insecurity was a major challenge hindering polio immunisation in the state.
"But with the present efforts that government is making, we have started witnessing changes and accessing some communities who were left during the previous polio immunisation exercises.
"In March round polio eradication campaign, 15, 232 children were not accessed across 125 settlements in the 31 wards of eight out of the 14 local government areas of the state.
"Inaccessible areas due to insecurity, poor team performance, and non-compliant parents remained major challenges hindering polio immunisation in Zamfara State,'' he said.
Kankiya thanked the state government for providing enabling environment for the partner agencies to support communities in the state in health care delivery and polio immunisation.
"We are also appreciating the traditional and religious leaders over their contentious efforts in ensuring quality implementation campaigns, community mobilisation and resolution of non-compliance cases.
"The positive results of political, traditional and religious institutions in improving health status of women and children in the state."
In her remark, the representatives of UNICEF, Mrs Carina Prakke, commended all stakeholders working to eradicate polio virus in the state.
"It is commendable efforts as we have government officials, traditional and religious leaders and development partners among others working together to ensure effective polio eradication in this state.
"It is very impressive to have the record of six years without polio virus in this state; therefore we need to continue with this collaboration in order to achieve the desired goal and objectives,'' she said.
Executive Secretary of the state Primary Health Care Development Board, Alhaji Yusuf Mafara, commended the partners supporting the state not only on immunisation but in all health care related programmes.
"I must appreciate Federal Ministry of Health and National Primary Health Care Development Agency over their immense support to the health sector of the state,''
He also thanked Kaura-Namoda Emirate Council for its commitments in supporting primary health care delivery in the area and enlightening the public on the importance of polio immunisation.
By Ishaq Zaki