The Covid-19 pandemic has devastated some of the best health care systems in the world. Having felt such damage by what are considered "developed" nations, the world has been anticipating a potentially disastrous rampage in Africa.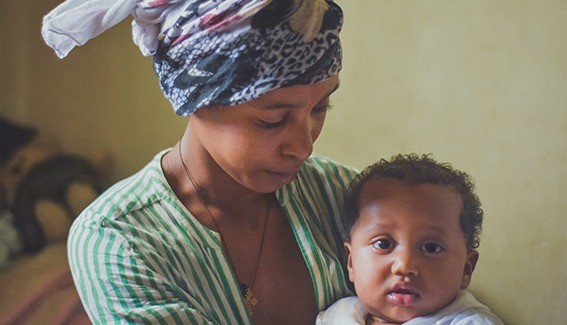 Most African nations have been left to clean up decades of poor healthcare management in a few months to assuage the course. With a relatively late arrival and slower course of spread, Covid-19 is yet to overtly strangulate Africa's fragile health structure. It seems Africa still has the window of opportunity to avert a health crisis.
Subsequently, some African nations have enacted complete lockdowns while most other governments have encouraged voluntary isolation, closed schools, and religious institutions to promote social distancing and voluntary isolation. Some countries like Senegal have taken the German approach, opting for universal testing. But, considering the scarcity of testing kits and referral labs in the continent, it is difficult to fathom this applying to the whole of Africa.
Feared equally, if not more, is the economic shock that is already being felt. Various economic forecasts are being projected on the economic damage Africa faces in the wake of this pandemic, and it does not look good.
Flattening the curve seems to be the best strategy for prevention of the disease. However, African leaders face the problems of running with fragile economies and high unemployment rates. Low income citizens are feeling the heat of an economic depression because businesses proceed with salary cuts and layoffs.
Ethiopia is no exception – with the first case reported three months ago, now the number of confirmed cases stands around 4500, a far lower tally from initial estimates. Taking advantage of the "mercy leeway" provided, the government has stepped up efforts by increasing testing, treatment, and quarantine facilities. Of recent concern is the astronomic rise, approx. 300 folds, in the number of daily case reports.
The government is yet to pass stringent movement restrictions solely in fear of the economic implications on its citizens. But this has not completely avoided economic impact. The majority of the capital's workforce comprises low income earners with little to no savings. These are the people who are bearing the brunt of the economic shock. With citizens being encouraged to work from home and curtail social engagements, there is a palpable decrease in the number of people on streets leaving street vendors and shoe-shiners with less customers.
Cafes and hotels have been forced to lay off or cut wages of already underpaid employees, daily labourers such as construction workers are indirectly feeling the impact as investors and companies slow down construction, housekeepers and washer women are being shunned out of their daily earnings as people are afraid to let others into their homes.
Ato Abinet, husband and father of a 10-month-old baby, is a former bartender at a bar around Hayahulet Mazoria. He was laid off a month into the pandemic when the government declared bars to be closed for the unforeseeable future. He says he has been looking for a new job for the past two months to no avail. Adding to his misfortune, new transportation rules set to lessen passenger congestion in public transport have doubled fairs.
"I feel completely out of sorts here, I'm thinking of moving back to the countryside with my family," Abinet says.
Not very far from Abinet lives Tigist, a single mother of three who makes a living by providing manual laundry services in neighboring houses and selling tea on the street. Her tea business went flat the same week Ethiopia reported its first case, and now people are refusing to let her into their houses to provide her service.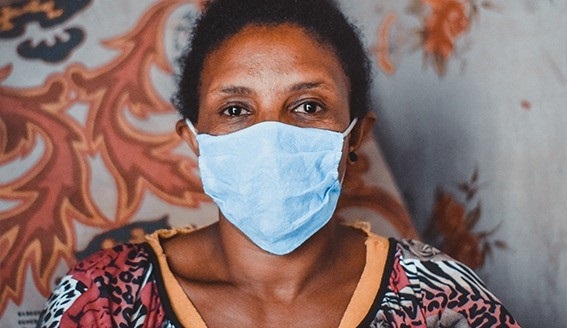 "I didn't know what to feed my children," says Tigist, who has sent her children to her family in the countryside. "At least they won't have to sleep hungry there."
In contrast, a minority have managed to out to maneuver their fates. Street vendors have stocked on the newly in demand — sanitisers, gloves, and masks, while tailors reshape to profit from cloth-mask production. This episode of global "enochlophobia" has also boomed the business of contract taxis as people avoid the crowds of mass transport.
It is evident that the government is struggling to mitigate the economic and health impact of the pandemic. Nationwide fund raising has been launched, with the mayor's office heading efforts. Folks are also coming together to keep the less fortunate afloat. Social organisations and charity groups have set out to provide essentials to underprivileged communities.
Various awareness campaigns are underway emphasising on hygiene and social distancing. The one-month old state of emergency forbidding  companies from laying off staff has somehow alleviated the fear of the people but doubts lie on how successful the measures will be as the country's economic woes precede the crisis.
By Natnael Z Shimelash (darkroomnatz.wordpress.com)
Natnael is a freelance photographer/photojournalist in Ethiopia. His work focuses on what he perceives as stories that need to be told, about the Ethiopian people, culture, and history