The International Labour Organisation (ILO) on Tuesday, June 5 underscored the need to curb plastics pollution globally, as the world marks the 2018 World Environment Day.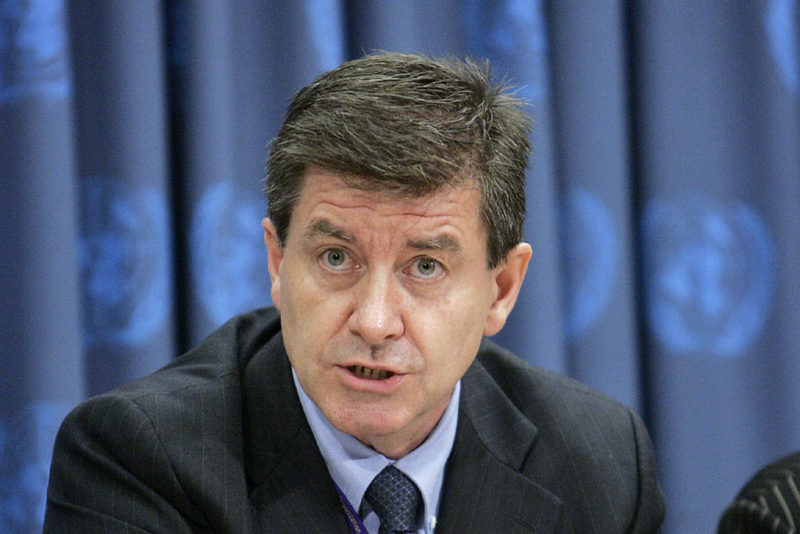 Mr Guy Ryder, ILO Director-General, said this while addressing over 5,700 workers, government representatives and employers at the 107th Session of the International Labour Conference with the theme "A Future with Decent Work" in Geneva, Switzerland.
Ryder said that plastics had become the workhorse of the modern economy and was found in all aspects of modern life.
The director-general said that while plastics were providing significant benefits, its current use had many drawbacks.
He said that paying attention to the drawbacks was necessary to curb pollution, as more than 32 per cent of plastics packaging escaped collection systems.
According to Ryder, most of it ends up in landfills, dumps or simply in the environment in cities, in the oceans or farmlands."
He quoted the World Economic Forum and the Ellen MacArthur Foundation, unless the necessary action was taken now, there will be more plastics than fish in the oceans by 2050.
"The challenge before us is to transform the "make-use-dispose" plastics' economy into a circular economy, based on recycling. We also need to reduce our consumption of single-use or disposable plastics.
"We can lessen the environmental damage that plastics pollution is causing by extending the use of plastic products for as long as possible, while recovering, reusing and recycling plastics at a much higher rate.
"This will not only reduce the environmental damage that plastic pollution is causing, but will also open up new opportunities for decent work."
He noted that the ILO World Employment and Social Outlook: Greening with Jobs 2018 Report suggested a sustained five per cent annual increase in recycling rates for plastics.
He said that others as glass, wood pulp, metals and minerals could generate around six million additional jobs across the world.
Ryder said that the waste management and recycling sector already employed over 500,000 people in Brazil, and no fewer than the same number of workers in Bangladesh, the majority of whom were women.
According to him, the sad reality is that the handling of plastic waste as well as e-waste and other fast-growing solid waste streams, remain largely part of the informal economy in many countries.
"Workers face serious decent work deficits such as work-related hazards, discrimination, stigmatisation, violence and harassment, low earnings and long working hours.
"They often are not legally registered and are not protected by labour laws, with no access to social protection benefits.
"Addressing these gaps will greatly enhance opportunities for decent work. A coherent and integrated legal framework is a first step in that direction.
"Therefore, the ILO constituents — governments and employers' and workers' organisations have an important role to play.''
Ryder said that next year, the ILO would convene a Global Dialogue Forum on decent work in the management of e-waste which is expected to generate new solutions and recommendations.
He said that the ILO had implemented successful projects around the world, to support formalisation in the waste management sector, skills' development and entrepreneurship.
Ryder said that the ILO also played a major role in promoting social dialogue in partnership with industry, as well as with employers and workers' organisations.
He noted that cooperatives and other social and solidarity economy organisations had been set up in countries such as Brazil, Colombia, India, Indonesia, Mexico, Philippines and South Africa, to increase the collective voice and negotiation power of waste pickers.
The ILO chief said that the world body would ensure their integration into waste management chains as recycling workers.
"Building on these successful experiences, we can do more to keep our planet safe, clean and fit for work," he said.
By Joan Nwagwu