Some stakeholders in the North-West zone of Nigeria have called for review and strict enforcement of forestry laws to curb unabated plundering of forests for firewood and charcoal.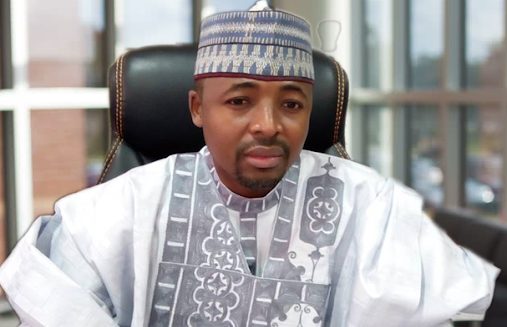 The stakeholders made their views known during a survey conducted in the zone.
Speaking on the issue, Alhaji Ibrahim Gudu, Director of Forestry, Kebbi Ministry of Environment and Solid Minerals, noted that most loggers engaged in the business to make a living and fend for their families.
"We hate to say this, but that is the truth; the level of poverty is very high, especially in villages, where our forest reserves are situated.
"The people there use our deficiency of insufficiency of manpower to engage in the business of logging to feed their families," Gudu said.
According to him, the logging business is illegal and contravenes the Kebbi State Forestry Edict, 1997.
Gudu observes that the law is obsolete as the punishments prescribed are no longer sufficient to ensure deterrence, hence the need for review.
Malam Salisu Shehu, Director Forestry in Sokoto State Ministry of Environment, described the business of selling charcoal and firewood as a threat to government's efforts to protect forest reserves.
According to Shehu, global warming has led to drastic reduction in rainfall and other attendant consequences of flood, among other destructive natural phenomena.
On his part, Sokoto Commissioner for Environment, Alhaji Sagir Bafarawa, described as lamentable, the indiscriminate felling of trees.
Bafarawa said that this was even as the state government's ban on the use of tree cutting machines was still in force.
He noted that some people were making brisk businesses through incessant cutting of trees and plundering of forests to produce charcoal for cooking.
Bafarawa said that reviewing the law on illegal felling of trees would help in checking the menace and minimise the damage being done to the natural environment.
The commissioner said the state government had commenced distribution of gas cylinders, burners and energy stoves to residents as part of efforts to reduce over-reliance on forest resources for cooking.
However, some residents of the state using charcoal and firewood for domestic cooking, said easy use, safety and affordability were the major reasons for their preference for the items.
Some of them, A'isha Musa, Naja'atu Iliyasu, Nasiru Shehu and Yusha'au, disclosed that charcoal and firewood were always available and affordable.
They explained that with N200 to N400, family members could buy charcoal or firewood, as against the high cost of cooking gas, just as they also noted the high risk involved in using gas.
Also contributing to the discourse, District Head of Gagi, Alhaji Sani Umar-Jabbi, called for involvement of traditional institutions in checking the menace by way of educating the public on the dangers ahead.
Some environmentalists and residents have also attributed the frequent desecration of forests in search of firewood and charcoal, to poverty among the people.
Many of them are of the view that environment-friendly sources of energy such as cooking gas, electric cookers, and sometimes, even kerosene, are not affordable.
They noted that because the other alternatives of charcoal and firewood were within reach, markets of same had continued to boom, thereby attracting sellers of the two items to earn their living.
According to them, such development has caused a "direct injury" on the environment, as forests are being plundered in search of trees, the sole raw material for production of charcoal.
Some stakeholders have noted the challenges faced in checking the threat to the environment.
They also agreed on the need to review existing laws on tree felling so as to sharpen the deterrence effect of such archaic laws.
Mr Anthony Joseph, Director of Forestry, Kaduna State Ministry of Environment and Natural Resources, said several culprits had been prosecuted and fines imposed on them for desecrating the forests.
Joseph said the measures taken had led to a drastic reduction in the felling of trees for firewood.
He said the state through, its afforestation programme, had planted over two million tree seedlings in nine local government areas, within the year.
Joseph stated that the state government, in partnership with the United Nations Development Programme, had trained rural women on the use of biomass briquette, to serve as substitute for charcoal.
Meanwhile, some residents have expressed diverse views over their preferences for the use of gas or charcoal.
Madam Cecilia Markus, a housewife, said she preferred using charcoal for safety reasons, as gas could explode if not carefully handled.
"I prefer the use of charcoal as my children are very curious and would play with gas, which could lead to an explosion; and we have seen such incidents several times," Markus said.
On her part, another housewife, Mrs Comfort Solomon, said she used gas because it was very fast in cooking, but with the increase in its price, she was forced to revert to the use of charcoal.
"We normally buy 6kg of gas for N1,800, but now it costs N4,250, which is very expensive, as such, I now alternate between gas and charcoal," Solomon said.
An environmental engineer in Kano and former Permanent Secretary, Kano Ministry of Environment, Mr Hussam Musa, said charcoal business could be of economic benefit if practised according to laid down laws.
"For any community to engage in charcoal production, there is a great need to also engage in planting of more trees.
"In many communities across the world, dead trees are used to produce charcoal, and each of the dead trees are replaced with a new one," Musa explained.
He further explained that the charcoal business had created job opportunities, adding that in spite of other alternatives, it was the most affordable source of energy for cooking.
Dr Kabiru Getso, Kano State Commissioner for Environment, said the state government would introduce a policy on environment, which, when passed into law, would address environmental challenges.
Checks reveal that following the increase in the price of cooking gas, charcoal business has started booming in Kano State.
Malam Zahardeen Muhammed, a charcoal seller in Kano, said patronage had increased due to high cost of cooking gas.
Muhammed said that a bag of charcoal, which was sold for N2,000 some months ago, now costs N3,500.
Some housewives in Kano, Ibtisam Umar and Opeyemi Adediran, said they preferred using charcoal to cooking gas and firewood.
"Cooking gas is now expensive, and some people also feel that it is dangerous and can cause fire incident if not handled with care," Adediran said.
Meanwhile, in Zamfara, a non-governmental organisation, Environment Action Group, has initiated tree planting campaigns for secondary schools in the state.
Coordinator of the organisation, Malam Ibrahim Tudu, disclosed in Gusau, the state capital, that the initiative was part of efforts to sensitise the public on advantages of planting trees.
"We are collaborating with the management of some selected secondary schools in the state to set up committees on tree planting as part of efforts to encourage our children imbibe the culture of planting trees.
"We noticed decay in tree planting culture in our schools. In the past, there were gardens and orchards in every school, but the story has now changed," Tudu lamented.
In Katsina, a charcoal dealer, Malam Sani Ibrahim, said the measure taken by the state government to stop cutting down trees in the forest for charcoal, had affected their business tremendously.
According to Ibrahim, the charcoal business has been his means of livelihood for the past 25 years.
He said that the government action had brought a lot of setbacks to their means of livelihood, causing poverty among the people.
A food seller in the city, Mrs. Ngozi Okafor, said that the ban on cutting down of trees had affected her business, saying her profit had dwindled.
"Since we do not see charcoal to buy, I have reverted to using gas in cooking the food in the restaurant, and there is no more profit in the business," Okafor said.
The Katsina State Government recently banned the cutting of trees in the forest for charcoal due to the prevalent problem of insecurity.
By Razak Owolabi