According to the World Wildlife Fund Living Planet 2018 Report, about half of the world's biodiversity are disappearing since 1970, largely due to human interactions with the environment. Biologists, ecologists, and wildlife/conservation managers around the globe are conducting research into why this change is happening at an unprecedented rate and thus, are seeking way forward to mitigate the impacts of this change, and ways to conserve the vital natural resources.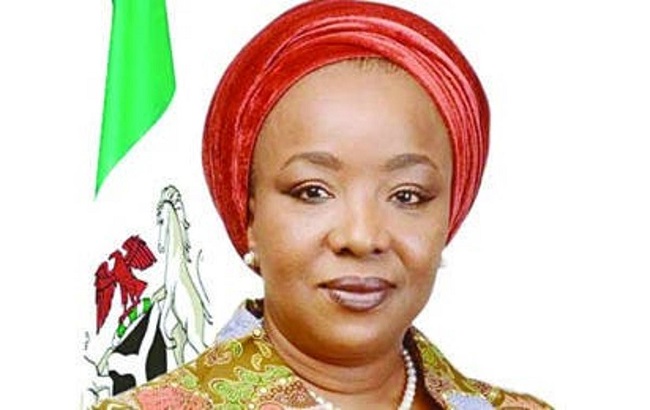 In this vein, the Minister of State for Environment, Sharon Ikeazor, while headlining a high panel discussion on the conservation of biodiversity, name checked the importance of a strong partnership between Africa and the European Union for the protection and restoration of Africa's unique biodiversity.
The Minister, in her opening remarks, added that the world is now facing a biodiversity crisis unprecedented in scale resulting in a "mass extinction event".
Around one million species are threatened with extinction, many of them within a few decades. 75% of the terrestrial environment is "severely altered" and more than 85% of the surfaces of wetlands have disappeared. The world's oceans are warmer, more acidic, more polluted and losing more oxygen than ever before, causing unprecedented damage to virtually all marine life.
These alarming figures, according to Sir Robert Watson of IPBES, are stark reminders that the world must unite and act promptly to reverse this trend as mankind is eroding the very foundation of its economies, livelihoods, food security health and quality of life worldwide.
The linkages between land degradation, climate change and biodiversity loss have been clearly established by all our scientific bodies and it is because of these linkages that protected areas are so vital to our efforts to preserve the planet.
In line with these aspirations, Ikeazor pointed out that Africa's response to this crisis is pivotal through preservation of protected areas for development.
"African nations have created over 2 million sq km of protected areas which is an indication of our joint commitment to the preservation of Africa's rich biodiversity, but we need to do more," she added.
Lauding the European Union partnership with African countries, the Minister emphasied that the strong partnership has considerably contributed to the preservation of protected areas on the African continent.
"We are jointly succeeding in mitigating the significant impact of the threats that are causing the recession of forests and woodlands at unprecedented rates, including poaching, wildlife crime, uncontrolled logging, bushfires, extensive farming, and institutional challenges.
"We are proud of our partnership with the European Union and of the positive impact it has had on the preservation of our protected areas. Because protected areas are the 'cornerstone of biodiversity conservation', we must continue to act jointly to preserve them, but we must go further together. Today, only 15% of the world's land mass and 7% of the oceans are protected.
"Degradation and loss of ecosystems are one of the main causes of greenhouse gas emissions, accounting for 20% of global greenhouse gas emissions. We are clearly falling short of what our world needs to preserve the future of our children. Nigeria like the rest of other African nations is strongly committed to taking bold steps to reverse the extinction crisis and to mitigate climate change," she said.
In the country's quest to conserve the natural resources and mitigate climate change, Ikeazor cited President Buhari's approval for the establishment of 10 additional National Parks from existing forest reserves to include two Marine Protected Areas as strong policy decision in that direction.
"The Expanded National Park Network will help protect the full range of Nigeria's biodiversity, boost security for people and wildlife and help reduce the impact of climate change."
Nigeria is a diverse country with mangroves and rainforests in the south to savanna woodlands and grasslands in the north as well as deserts and mountains; and each of these areas is blessed with its own unique biodiversity. Indeed, the largest mangroves in Africa are found in the Niger Delta and Lake Chad is the largest lake in West Africa.
According to Ikeazor, the Federal Ministry of the Environment is pleased that the EU is playing an increasingly important role to help protect biodiversity and National Parks in Nigeria.
"We shall continue to strengthen this collaboration. In 2020, a new four-year project was launched between the EU and the Wildlife Conservation Society to help protect Cross River National Park. The project aims to protect the Cross River gorilla, Nigeria-Cameroon chimpanzee and forest elephant as well as providing improved environmentally sustainable economic opportunities for communities surrounding Cross River National Park by promoting conservation-friendly cocoa farming and the sustainable harvesting of non-timber forest products. It is only though strong partnerships such as this can we hope to protect and restore our biodiversity."
She reiterated that, in this time of crisis for the planet, the need to join forces to conserve biodiversity cannot be overstated.
"Across the continent and as a global international community, we must find solutions together. Negotiations of the post 2020 Global Biodiversity Framework give us the opportunity to do just that."
Ikeazor called on stakeholders to work actively to promote and institutionalise the "One Health" approach which recognises the intrinsic connection between human health, animal health and healthy, resilient natural systems.
"We believe the best way to prevent the next pandemic is to keep wildlife in the wild. We in Nigeria aim to do this by focusing our efforts around a large scale, long-term commitment to wildlife-rich places such as National Parks. Well-managed National Parks provide security for people and wildlife and establishes an enabling environment that can attract tourism, combat poaching, protect biodiversity, deliver on international commitments and create decent local jobs.
"If we continue the wave of natural destruction, we jeopardise our resilience to climate change and we invite the resurgence of zoonotic pandemics. We must act swiftly and boldly to reverse the loss of nature and deliver urgently needed solutions to climate change and these solutions are nature based.
"We are at a decisive turning point for the future of the world and our priorities must align to give our natural world a fighting chance through nature base solutions to preserve nature for future generations who will serve as powerful agents of positive change for people and planet."
Ikeazor stated that all hands must be on deck for the partnership between the EU and Africa to continue to flourish with mutual support and strong, measurable, clear commitments for the expansion and preservation of protected areas.
"Let us ensure that protected areas are extended to cover at least 30% of the earth's land and sea surface by 2030 and 50% of the earth by 2050," she added.
Others present at the virtual dialogue were Dr. Chrysoula Zacharopoulou, Memebr, European Parliament; Dr. Susan Lieberman, Vice President, International Policy WCS; Ms. Jutta Urpilainen, EU Commissioner for International Partnerships; Mr. Francisco André, Portuguese Secretary of State, EU Council Presidency; Mr. Abdou Karim Sall, Senegal Minister of Environment; Dr. Birgit Pickel, Director, Global Health, Pandemic Preparedness and One Health, BMZ; and Mr. Kaddu Sebunya, CEO, African Wildlife Foundation, among others.