The International Institute of Tropical Agriculture (IITA) in Ibadan, Oyo State, has reiterated its commitment to conducting researches that will nourish African agriculture.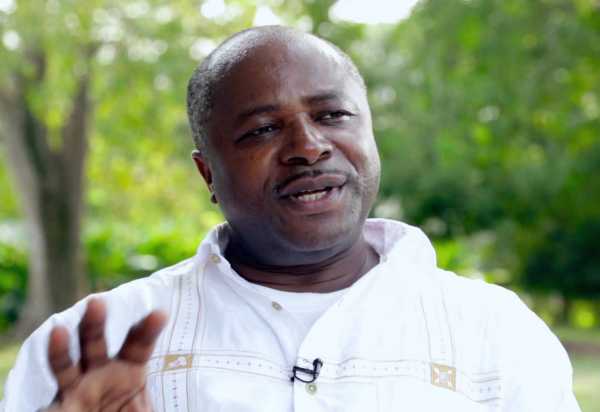 The Director-General of IITA, Dr Nteranya Sanginga, gave the assurance at the 21st Annual Symposium of IITA and International Association of Research Scholars and Fellows (IARSAF) on Tuesday, April 17, 2018 in Ibadan.
News Agency of Nigeria (NAN) reports that the symposium had "Sustainable Graduate Research for Transformation of Africa's Agro-food and Industrial Utilisation'' as its theme.
Sanginga, who was represented by Dr May-Guri Saethre, the IITA Deputy Director-General, Research for Development (R4D), said that without basic research, the institute would have nothing to offer regarding the achievement of its goals. He urged the research fellows to strategise on how their research could intensify agriculture and development in Africa.
"We will continue to do our best and support you to ensure that you develop researches that will transform Africa and its people.
"We are educating young scientists to pick up new ideas so that when the old scientists leave tomorrow, the new ones will continue," he said.
Also speaking, Dr Kenton Dashiell, the Deputy Director-General of IITA, urged the researchers to strive to build a sustainable career through hard work.
"Do more than just get high marks in your exams, work closely with your supervisors and strive to achieve higher giant strides in your work," he said.
Earlier, the chairman of the event, Dr Akin Fagbemi, said that the theme of the symposium was of great importance because there were a lot of problems facing Africa's agriculture, including climate change.
"The future of Africa belongs to researchers, the earlier we start carrying out researches that will improve Africa's agriculture, the better for us Nigerians," he said.
The IARSAF President, Mr Taofeek Adegboyega, said that the symposium was designed for research fellows of IITA to provide update on their research activities.
He noted that it also served as a platform to exchange innovative ideas among young professionals.
Adegboyega said that the theme was chosen as a result of the perceived disconnect between research and industries, adding that there was, therefore, the need to seek avenues to bridge gaps and conduct researches on industrial utilisation.
He added that the symposium would aid efforts to mitigate the challenges of food insecurity, malnutrition and poverty.
"We have erudite experienced speakers, we shall have a special session tagged 'Mentor and Mentee' with senior scientists, as well as training and technical sessions, among others.
"More importantly also, we shall visit two rural communities in the bid to disseminate IITA's research solutions and provide technical support to local farmers," he said.
The highlight of the event was the launch of IARSAF website.
By Chidinma Ewunonu-Aluko