The International Institute of Tropical Agriculture (IITA) on Tuesday, May 17, 2022, launched a project on reducing post-harvest losses across vitamin A cassava (VAC) and vitamin A maize (VAM) value chains.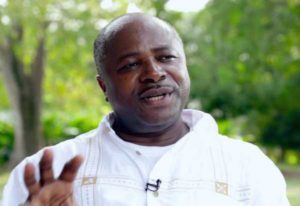 Prof. Lateef Sanni, the Head of Station IITA Abuja and Project Manager, Building Economically Sustainable Cassava Seed System (BASICS-II), said post harvest food losses endangered valuable incomes and profitability.
Sanni said that IITA, in partnership with other agriculture stakeholders, launched the project in eight states of the federation.
According to him, Nigeria agricultural system is characterised by large number of post-harvest losses caused by inefficient harvesting and drying methods.
"It's also caused by delays in harvesting, poor processing techniques, inadequate method of storage and distribution as well as at the consumer end," he said
The project manager noted that post harvest in Cassava and Maiza deprived farmers of full benefits of their labour.
He said that the aim of the project was to improve the adoption of post harvest losses and reducte practices across the VAC and VAM value chains in Nigeria.
He also said that the project, supported by the Global Alliance for Improved Nutrition (GAIN) and implemented by IITA, in collaboration with Harvest Plus, was aimed to boost biofortified maize and cassava production, job creation for youths and women as well as improve adoption of post harvest losses.
The Country Director, GAIN, Mr Michael Ojo, said the programme was designed to scale up commercial activities for nutrients enriched food products.
Ojo also said that the project was aimed at improving nutritional status and livelihoods, especially in rural communities and settlements with less diverse diets through VAC and VAM which were staples for over 100 million Nigerians.
"Achieving this aim comes with its challenges which includes post-harvest losses in crops and aflatoxins build up in maize.
"GAIN and Harvest plus are working towards addressing post-harvest loss.
"Aflatoxin build up along Provitamin A Cassava and Provitamin A maize value chains are key inputs in unlocking commercial values for these food commodities," he said.
The director further said that post-harvest losses decreased profit margin of actors across the value chain and food availability for consumers, while aflatoxin contamination made the food unsafe for consumers.
He said that in 2021, GAIN and Harvest plus carried out an assessment of market opportunities for Aflatoxin Safe Maize commodities and Aflatoxin safe Biofortified Maize amongst small and medium enterprises in Nigeria.
In his contribution, Dr Oyeleke Rasaq, Head, Nutrition Federal Ministry of Agriculture and Rural Development, said that the ministry was ready to work with IITA and other relevant agencies to resolve the problem of post harvest loss.
He, however, said there was need to focus on good variety of seed and the use of chemicals on plants should be checked to resolve the problem of post harvest losses.
Rasaq said that the system should be restructured and that relevant instructions collaborate to ensure food safety.
The project will be implemented in Anambra, Cross River, Imo, Kaduna, Kano, Niger and Osun states to improve livelihood, less food losses and waste.
By Bukola Adewumi