The Cocoa Research Institute of Nigeria (CRIN), and Institute of Agricultural Research and Training (IITA), Ibadan on Tuesday, October 16, 2018 launched a five-year "Cocoasoil Project'' to improve cocoa production in Nigeria.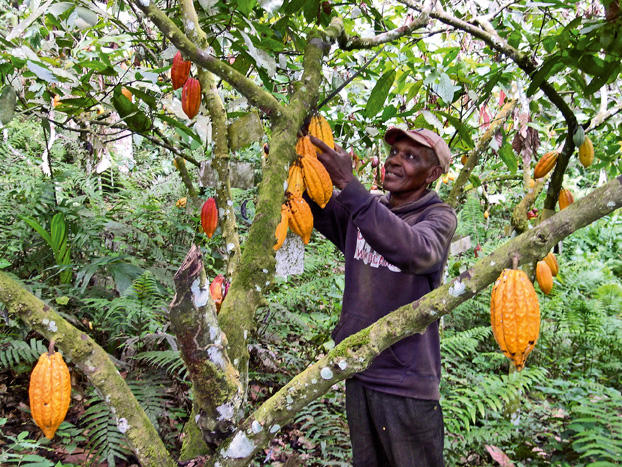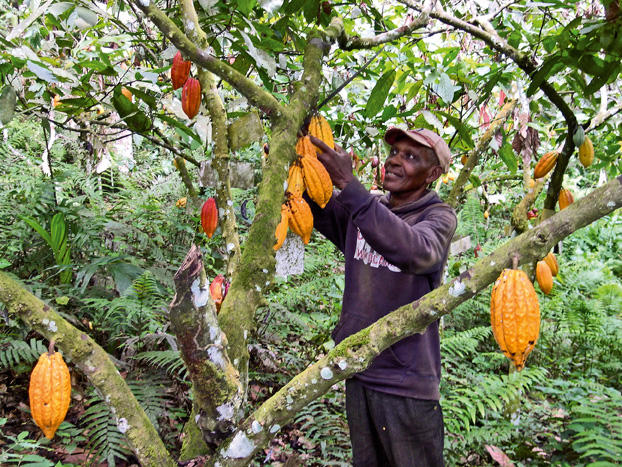 The programme is themed: "Sustainable intensification of cocoa production through the development and dissemination of integrated soil fertility management".
Speaking at the occasion in Ibadan, the Oyo State capital, Project Coordinator, Dr Richard Asare, said that the project was a global initiative with an African focus funded by the Norwegian Government.
Asare said it was a public-private partnership led by IITA, Wageningen University and Research (WUR), Cocoa Research Institutes of Cameroon, Cote d'Ivoire, Ghana, Nigeria, and International Centre for Tropical Agriculture, among others.
According to him, the main objective is to develop Integrated Soil Fertility Management (ISFM) recommendations to be brought into extension messages for cocoa intensification and avoided deforestation.
"This will be done through an integrated ISFM approach that uses a stepwise cocoa intensification process that combines improved planting materials, canopy cover management, and pest/disease control with targeted fertilizer application to enhance sustainability.
"The program currently has 8 confirmed trials in Ghana, Cote d'Ivoire, Cameroon and Nigeria being undertaken by CRIN, Cocoa Research Institute of Ghana (CRIG), private chocolate manufacturing companies and others.
"There are also on-going discussions to conduct similar trials in Ecuador, Brazil and Indonesia with interested partners and stakeholders.
"It's our strong belief that at the end of the first five years, the project would have achieved its goals," he said.
Also speaking, Chief Audu Ogbeh, Minister of Agriculture and Rural Development, said that the project would serve as investment guide for investors in cocoa value chain and improve rural household income.
Ogbeh, who was represented by Dr Lekan Quadri, Director of Tree Crop in the ministry, said the planned inclusion of cocoa drink in School Feeding Program would transform the cocoa sector.
"One of the reasons cocoa farming seems to not to be profitable today is because of low productivity occasioned by poor soil fertility management among other contemporary issues.
"Therefore, this project has come at an auspicious time to save our numerous cocoa farmers from colossal losses, whose livelihood depend on this singular commodity," he said.
Earlier, the CRIN Executive Director, Dr Olayiwola Olubamiwa, emphasised that the programme would improve cocoa production in Nigeria.
Olubamiwa said cocoa was one of the greatest foods given to mankind with numerous health benefits.
"Since I started taking cocoa powder in 2006, I only experienced two episodes of malaria, because of cocoa's health benefits alone, its production shouldn't go down in the country.
"We hope the project accomplishes its purpose and it shall be well with Nigeria," he said.
By Chidinma Ewunonu-Aluko