The International Institute of Tropical Agriculture (IITA), African Development Bank (AfDB) and other stakeholders on Monday, January 22, 2018 in Ibadan, Oyo State, inaugurated  the Technologies for African Agricultural Transformation (TAAT) programme to revitalise agriculture in Africa.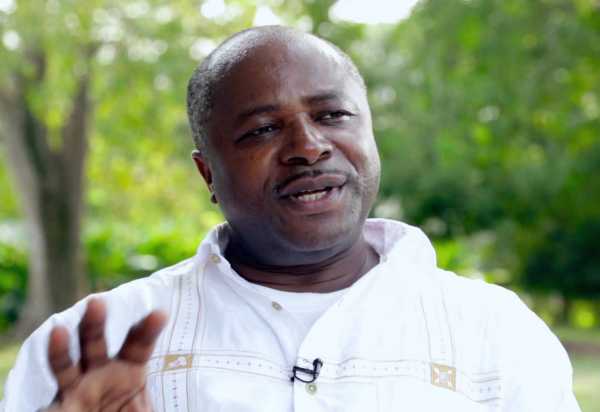 Speaking during the inauguration, Dr Jonas Chianu, AfDB Agricultural Economist and TAAT Programme Manager, said that the multi-year  multi-partner  TAAT programme was funded by the AfDB.
He said it was conceptualised based on "Africa Feeding African"  core priority of AfDB and aligned with the bank's 10-year strategy (2013 to 2022) for inclusive and green growth in the continent.
Chianu said that the programme was aimed at revitalising Africa's agriculture and was conceived at a high-level conference on African agricultural transformation attended by experts in agriculture, the academia, and other stakeholders in Dakar in 2015.
"TAAT heralds a new dawn in African agricultural transformation because of its key benefits,'' the AfDB official said.
Chianu said the initiative would lead to increased agricultural productivity and diversification, leading to improved food and nutrition security, improved socioeconomic status of farmers including women and youth due to higher incomes.
He added that it would also lead to reduced vulnerabilities to market fluctuation due to agricultural product imports, and job creation, among others.
"TAAT will execute an ambitious and bold plan to achieve rapid agricultural transformation across Africa by raising agricultural productivity along nine Priority Intervention Area (PIA) and over 18 agricultural commodity value chains.
"The execution of TAAT will involve close partnership among the AfDB, World Bank, and development partners to ensure increased financing for agricultural research and development along the value chains.
"FARA, the CGIAR System Organisation, and 11 of its 15 international agricultural research centers most active in Africa, have embraced the bank's initiative.
"They are co-sponsoring the programme to revitalise and transform agriculture through TAAT within the shortest possible time while restoring degraded land and maintaining or strengthening the ecosystems that underpin agriculture," he said.
Also speaking, the Deputy Director-General, Partnerships for Delivery, IITA, Dr Ken Dashiell, reiterated the need for the experts to work in harmony with other teams from other countries to see the great accomplishment of the programme.
Dashiell urged them to ensure that the plans and resolutions made at the workshop, which would last for three days, were implemented.
The Director, TAAT Programme Management Unit, IITA, Dr Chrys Akem, said part of the workshop's objectives was to network and interact with the various TAAT programme teams.
He added that it was also to develop plans and budgets for year one of the first tier of TAAT.
By Chidinma Ewunonu-Aluko