The Inspector General of Police (IGP), Ibrahim Idris, has demanded an order of the FCT High Court restraining the Senate Committee set up for the investigation of allegations against him from hearing or reaching a decision.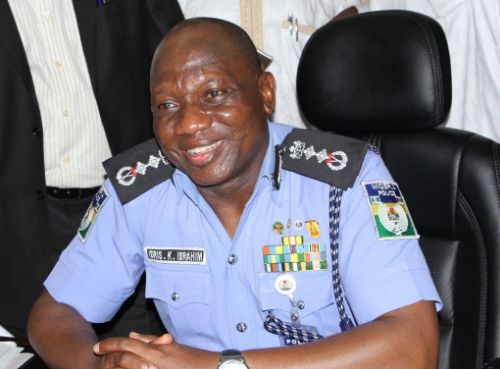 The fundamental rights enforcement suit, which was filed yesterday by his lawyers: Charles Ogoli, Emmanuel Anene and Solomon Ayangkong Ikongshul, joined Senate President Bukola Saraki and the Senate of the Federal Republic of Nigeria as respondents in the matter.
The IGP also wants the court to restrain the Senate President, Bukola Saraki, and the entire Senate from receiving and discussing any report submitted to it by the said committee.
The IGP stated that one Senator Isa Misau, while raising matter of urgent national importance between September and October 2017 accused him of mounting road blocks across Nigeria with the purpose of extorting money from unsuspecting motorists.
He also stated that the said senator, in his motion, also accused him of collecting illegal fees by way of security protections given to corporate organisations, eminent citizens and oil companies running into billions of Naira.
IGP Idris also stated that Misau accused him of having "unwholesome relationship with female officers in the force."
He further stated that, "without the first Respondent having regard to the relevant constitutional requirements in respect of the 2nd Respondent's role in investigations of allegations, he in reaction to these frivolous allegations quickly constituted a committee consisting members of the 2nd Respondent to look into the matter."
A date has not been fixed for hearing in the matter.
By Chinyere Obia