Roland Igbinoba of the Pison Housing Company says that this year's International Housing Finance Workshop (IHFW) holding this week in Abuja will provide stakeholders with a complete understanding of the real estate and housing market in the country.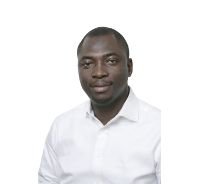 How, and what will make this year's IHFW different?
The IHFW does not only focus on one or few segments of the industry. It cuts across all segments related to the real estate, housing and housing finance industry. It is a forum that brings together all players in the real estate, housing and housing finance sectors, ranging from developers, equity providers and investors, mortgage banks, commercial banks, policy makers, construction firms, estate surveyors and valuers, quantity surveyors, financial advisors, lawyers, etc. It covers all essential structures and models, providing the stakeholders with a complete understanding of the real estate and housing market in Nigeria. Reputable international speakers are also brought in to share their experience, to enlighten us on strategies and systems they implemented to tackle particular industry problems. This brings hands-on knowledge we can adopt and apply to improve our market.
What in your view is the bane of the market today and what should the industry be looking at after IHFW?
A few issues that negatively affect the market today include but are not limited interest rates, interbank lending rates, cost and availability of land, land registration procedures, cost of building which is borne by the developers and transferred to the cost of the houses, cost of mortgage, and inflation. These are a few that need to be tackled.
It is also evident that with the recent economic downturn which many countries are yet to fully recover from, there is a high level of restrain from investors into the market. This restrain applies to both the local investors and foreign capital providers. Investment in any project is weighed very cautiously before decisions are made. Some organizations, at the early period of the recession, put a total ban on investing in any project. Most organizations have innovated new approaches to assessing projects, and projects have to be watertight to be considered eligible for funding.
This is a major aspect IHFW 2012 will focus on. We still need foreign investment to develop our markets, and we need to know what the investors want. Mortgage banks are currently undergoing reforms and have been asked to recapitalize to the tune of N2.5 billion and N5 billion for state and federal licenses respectively. Capital needs to be raised to meet this mandate. The IHFW will present a door to the knowledge of how business strategies should be restructured to attract foreign investment.
What kind of audience are you looking at?
As mentioned above, all stakeholders from various sectors have registered. These include bankers, portfolio managers, legal officers, developers, the regulatory authorities, business risk managers, primary mortgage banks and commercial banks.
Developing the housing market cannot be done by only a segment of the industry. All stakeholders need to come together, roles need to be redefined and assumed, so there can be improvement if everyone plays their part. The speakers are also from a wide range of sectors related to the market development. They will enlighten and proffer solutions to challenges in the various aspects of real estate and housing finance.
How can government and the private sector key into the IHFW vision to explore the huge housing deficit?
This can be achieved majorly through partnership between the government and the private sector. Many countries have adopted the PPP approach and executed commendable projects for their citizens. Affordable housing has been provided for large populace through this means. At the IHFW, stakeholders can tap into the knowledge of international housing sectors where housing has recorded great improvements. For example, in the 1990s in Brazil, new funding sources designed to finance real estate was introduced.  The sector began to improve greatly and the funding structure is presently managed by the Brazilian Securities Exchange Commission. Since the 1970s, Malaysia put in efforts and has made sizable leaps in the development of their housing market. They structured and implemented sound PPP models which today have facilitated access to housing to even the low-middle income populace. They have achieved success with their housing policy and the Malaysian government established the state Economic Development Corporations which focuses on housing the poor. In Nigeria, the Minister of Housing attributed the reason for the huge housing deficit to the high cost of acquiring land and building materials. There are many additional factors affecting housing availability, of which the government can play significant roles to achieve solutions to the problems. These need to be addressed so both the government and private sectors can determine how to work together to move forward and make progress.
How prepared is the market and how can other sectors of the industry tap into IHFW?
The market I believe is ripe for a revolution. For every sector relevant to the real estate and housing finance markets, there's a lot to learn and great opportunities abound.
Our market is showing signs of readiness for a transformation. On the finance angle, the Central Bank of Nigeria (CBN) recently rolled out environmental and technical reforms that will assist in growing the industry. But CBN cannot act in isolation, state and federal government agencies and housing policy makers need to play their part as well. CBN is strategising to boost the market through various measures, amongst which is the establishment of a mortgage liquidity facility. This measure has already raked in the interest of many stakeholders, locally and internationally.
How would you describe the event's impact on the industry since its inception some seven years ago?
Since inception, IHFW has been very well accepted. It is an annual event that provides an avenue to gain significant knowledge and access to investment opportunities in sub-Saharan Africa and beyond. IHFW has, in the practical sense, brought in investors, constructors and other stakeholders who have worked on projects, formulated partnerships and business relationships with organisations in the Nigerian market. IHFW seeks to proffer realistic solutions to problems facing the industry.
The industry comprises of stakeholders from various sectors and regulatory bodies relevant to the growth of the housing industry. A proportion of stakeholders put in more efforts than others and this has not produced the effective result that could otherwise be engendered. Collective efforts and roles need to be implemented to achieve constructive results. In a nutshell, the performance of the industry has somewhat developed but a collaborative effort is required for milestone achievements.