The International Fund for Agricultural Development (IFAD)-assisted Value Chain Development Programme (VCDP) says it will sustain its campaign for Ebonyi State farmers to engage in dry season farming.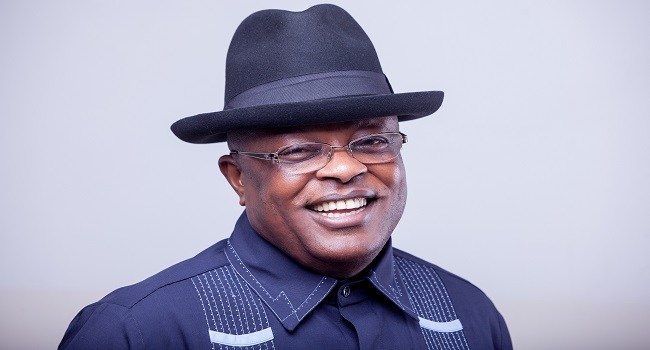 Mr Sunday Ituma, the State Programme Coordinator (SPC) of IFAD-VCDP, made this known on Friday, December 28, 2018 in Abakaliki, the state capital, during a knowledge-sharing forum with benefitting farmers to evaluate the programme's activities in the state in 2018.
Ituma said that one-season farming practice was no longer in vogue and profitable, stressing that dry season farming had commenced in some areas in the state with encouraging results.
"Dry season farming is practiced in areas surrounded by water bodies, especially those along the Cross River axis in Ikwo, Izzi among others," he said.
According to the SPC, the programme is working well to provide irrigation facilities for farmers despite being capital-intensive.
"We are still with the design of the irrigation infrastructure to be cited at Ezillo, Ishiellu Local Government Area though the cost is not what the programme can handle.
"We, however, have other options which include sharing the cost with the state government or funding it in the additional phase of the project which we are hopeful will come," he said.
He said that the programme was however still exploring other areas to ensure that adequate water was provided for farmers to embark on dry season farming.
"The water-level in Ebonyi is low in contrast to some areas such as Niger where one can drill less-than 10 metres and source water to sustain his agricultural productions.
"We intend to test-run this tube-well technology because the usage of boreholes is hard for farming," he said.
Ituma said that the various interventions of IFAD-VCDP in the state such as the establishment of a seed laboratory for improved yield of farmers' crops.
"This seed laboratory will ensure that farmers stop recycling their harvests as seeds because it continues to diminish their yields instead of increasing it.
"We have also intervened in areas of infrastructures such as roads and market stalls, processing centres, aggregation centres and provision of inputs.
"We have also directly supported farmers with matching grants and provision of solar powered boreholes in six locations," he said.
Mrs Cynthia Edeze, the best IFAD-VCDP youth farmer in Ebonyi, said that she greatly benefited from IFAD-VCDP's interventions which improved her farming practices.
"In 2017, I harvested 2, 000 bundles of cassava from an average of two hectares and sold 1, 500 bundles of which I sold 1,200 bundles to IFAD-VCDP.
"I cultivated three hectares in 2018 but sold each of the 1, 500 bundles for N1, 300 and realised a total of N1.9 million," she said.
The other beneficiaries of IFAD-VCDP intervention also shared their success stories as the participants highlighted areas the programme should improve upon.
The participants also received tutorials from top IFAD-VDCP officials, insurance and other financial institutions, among others.
By Chukwuemeka Opara