Gender Officer, International Fund for Agricultural Development (IFAD) Office in Jigawa, Hajiya Aina'u Ibrahim, has called for the introduction of more gender policies to boost the productivity of women in agriculture.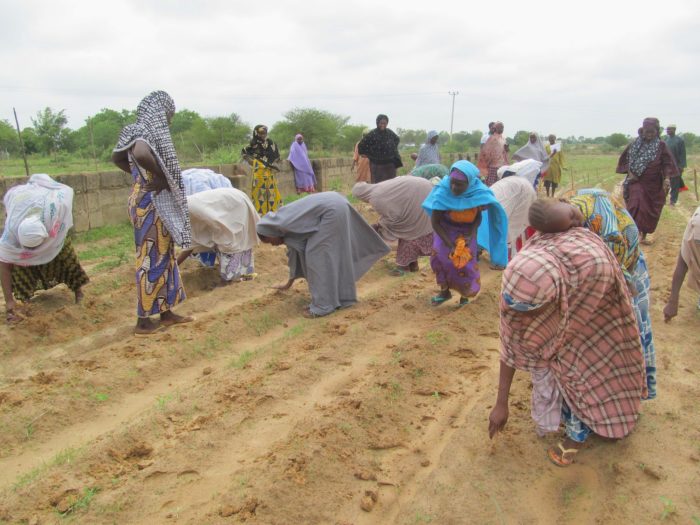 Ibrahim made the call while speaking with journalists in Dutse, the capital of Jigawa State, on Wednesday, November 1, 2017.
She noted that women constituted 70 per cent of the labour force in the agricultural sector of the nation's economy.
She said that in spite of the vital roles of women in agricultural production, they had limited access to land and other resources.
"History has shown that women constitute about 70 per cent of the workforce in the agricultural sector but they still do not have access to land and other resources or control over them.
"In spite of the vital roles which women play in agriculture such as crop planting, fertiliser application, harvesting, crop threshing and packaging, among others, they still face serious challenges such as illiteracy and poverty,'' she added.
Ibrahim reiterated that women, who played prominent roles in all agricultural processes, were largely unable to access those services that could boost their productivity.
"Surprisingly, if you go to our villages, you will find out that most of the farmlands owned by women there are possessed through inheritance.
"You will, however, discover that the women either lease or lend the farmlands out, or sometimes they give the lands to their husbands to farm.
"Very few of the women benefit from such farmlands through gayauna – a small portion of the land being cultivated for them by those they leased or lent out the farms to.
"So, we are telling them that the time has passed for the women to be left behind or short-changed. Women should take full control of their farmlands and venture into agriculture.
"I am sure that by so doing, it will lift them out of poverty and they will eventually become employers of labour, and not labourers,'' she added.
By Muhammad Nasir Bashir