The Climate Change Adaptation and Agri-Business Support Programme (CASP) is partnering the International Centre for Agricultural Research in the Dry Areas (ICARDA) on soil management and water conservation in Jigawa State.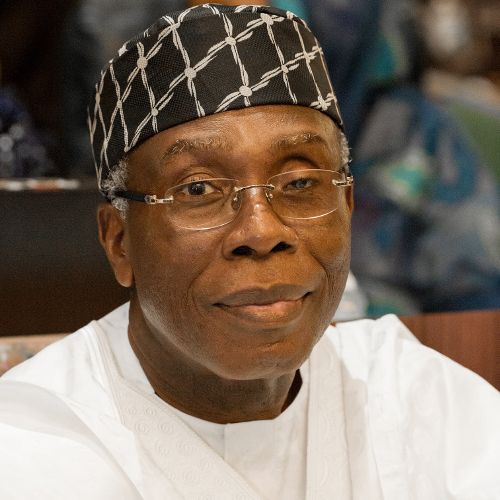 Alhaji Lawal Idda, the National Coordinator of CASP, made this known in an interview with the News Agency of Nigeria (NAN) on Friday, July 20, 2018 in Dutse, the state capital.
Idda spoke to NAN on the sidelines of visit by the ICARDA team from its headquarters in Amman, Jordan, to assess areas of the collaboration.
According to him, CASP is being funded by the International Fund for Agricultural Development, a UN agency dedicated to investing in rural people and empowering them to increase their food security.
He explained that the partnership became imperative due to the negative impact of climate change on soil and water.
"We need to get new knowledge and technology on how to manage the trends in view of global warming and climatic changes which constitute a threat to our lives and agriculture."
"For instance, due to global warming and climatic changes, we are faced with soil infertility, water shortage, and erosion among other challenges.
"Therefore, we need specialists and experts to help us tackle the situation."
Idda said that IFAD-CASP had signed a Memorandum of Understanding (MoU) with ICARDA to work for three years to assist farmers in about 300 villages in seven states in Nigeria on soil and water conservation.
"Based on that, ICARDA team is in Jigawa to see and assess the situation.
"We will discuss the old practices by farmers and we will also bring our suggestions and new technology to blend with theirs to move forward."
"We will teach them a new method of making manure from residues and waste.
"The farmers will be taught how to expand or create ponds to conserve water for themselves and for their animals.
"They will also be taught new skills of controlling erosion."
Idda appealed to the visiting ICARDA team to actualize the objectives of the MoU.
Meanwhile, Mr Claudio Zucca, Head of the team, told NAN that his organisation and IFAD-CASP had the same goals, necessitating the collaboration.
Zucca pledged that ICARDA would transfer the necessary knowledge and technology to address the threats against the soil fertility and conservation.
By Abdullahi Shugaba