Energy and environment solution organisation, the International Centre for Energy, Environment and Development (ICEED), says it has successfully completed the installation of 5KVA solar systems in three Local Government Areas (LGAs) of Borno State, Nigeria.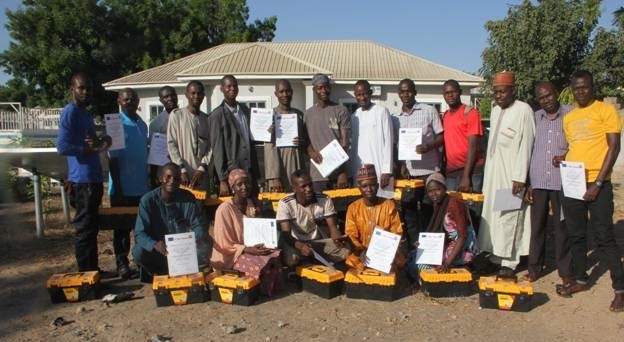 ICEED is involved in the implementation of the European Union (EU) funded "Support for Response, Recovery and Resilience in Borno State" project.
Speaking during the handing over and lightning of Marama General Hospital, Hawul LGA, the Project Advisor, Mr. Okechukwu Ugwu, said, "We are happy to disclose that this project is successfully completed. When we conducted our baseline study, prior to this part of the project, we noted that this hospital has less than six hours power supply from the grid, which was not even regular.
"Sometimes, pregnant women in labour are attended to in the night with candle lights, especially when there is no power supply from the grid. We are glad that this solar system will solve that aspect of the hospitals problem and let some staff and patients have access to use minor electrical gadgets in the hospital."
Continuing, Mr Ugwu expressed satisfaction that the work was done by indigenous trainees, who were also trained by the project.
"I am elated that this technical job was perfectly executed by young men and women, who were also trained by the project. It signposts a positive step for the recovery of people around this area," he said.
ICEED installed 5KVA solar systems in Biu Maternal and Child Health Centre; Biu Township Primary Health Centre (Biu LGA); General Hospital, Marama (Hawul LGA); General Hospital Kwaya; and Wandali Primary Health Care, Wandali (Kwaya Kusar LGA).
"It is hoped that the solar system will contribute to the improvement of health service delivery in the beneficiary hospitals," Ugwu stated, adding that ICEED implemented the project in Hawul, Kwaya Kusar, Biu, Bama/Gwoza, Jere and Mafa Local Government Areas of Borno State.