The Hydrocarbon Pollution Remediation Project (HYPREP) has trained 35 youths as technical assistants to monitor clean-up of oil impacted sites in Ogoniland, an official said.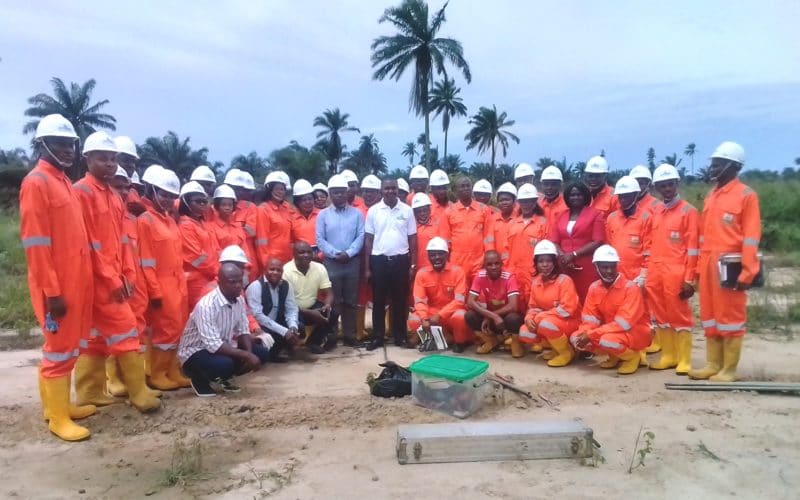 HYPREP's Head of Communications, Mr Isa Wasa, on Wednesday, May 30, 2018 in Goi community, Gokana Local Government Area, said the training was in collaboration with the Niger Delta Development Commission (NDDC).
He said the training aimed to equip indigent Ogonis with requisite skills and experience to work with firms that would handle the clean-up exercise.
"Training of the 35 youths, who are all graduates of environmental sciences, was the second series. HYPREP has already trained 15 youths in the first series.
"The essence is to ensure the trainees work with companies that will be selected after the procurement process.
"We do not take the training of our personnel for granted.
"HYPREP will continue to train more personnel to equip them for the job ahead, in line with international best practices.''
Wasa commended NDDC for its support to the exercise and assured the Federal Government's commitment to full implementation of the Ogoni clean-up exercise.
"Presently, we have 35 trainees in this phase. The capacity building will be a continued process, so it is not going to end here.
"We are inviting other organisations to join us in ensuring that HYPREP's mandate of remediation restoration of livelihood is achieved," he said.
Mr John Ukpatu, who spoke on behalf of trainees, said the training had equipped them with the skills set to contribute to clean-up of oil spills in some Ogoni communities.
He said that trainees had already taken soil and water samples with aimed at testing the present state of contamination levels in the affected communities.
"Based on our training and knowledge in environmental sciences, we are going to monitor and assist HYPREP for successful implementation of the clean-up exercise," he assured.
By Desmond Ejibas