The guideline on hydraulic infrastructure development in West Africa was adopted recently during the 78th ordinary session of the ECOWAS Council of Ministers held in Monrovia, Liberia. The guideline enters into force across all ECOWAS member countries.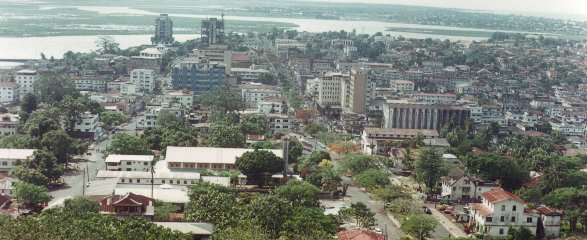 The States are expected to domesticate it into their legislation, albeit within three years in principle.
The adoption is the outcome of a regional dialogue on large hydraulic infrastructure initiated by ECOWAS in 2009, with a strong mobilisation of the civil society. The objective of the regional guideline is to make sure that ecological, economic and social issues are further considered in the implementation of transboundary hydraulic infrastructure in West Africa, so as to ensure their viability and allow sustainable development of the region.
The adoption of this guideline results from a long and participatory process supported by the International Union for the Conservation of Nature (IUCN) right from the onset.
According to experts, while it is preferable to invest in natural infrastructure and related ecosystem services, it is also necessary to improve large infrastructure standards in order to minimise their adverse social and environmental impacts.
In a related development, ECOWAS and IUCN have determined a strategy for self-reliant and sustainable financing.
A couple of weeks ago, six West African basin organisations held a meeting in Conakry, Guinea under the leadership of ECOWAS and IUCN to reflect on self-reliant and sustainable financing mechanisms of their organisations.
Organised within the framework of the implementation of Partnership for Environmental Governance in West Africa (PAGE) activities, the meeting was chaired by the Guinean Minister for Energy and Hydraulics. Through presentations, experience sharing, group work and plenary sessions, the organisations made a rapid assessment without complacency of the state of their financing: permanent cash flow issues, reluctance of the state to meet its commitments, and weak knowledge of issues relating to transboundary basin organisations.
In the face of such structural and short term constraints, the participants urged ECOWAS to address the issue by introducing new guidelines that can better support basin organisations. They also called for the holding of such consultations on a regular basis so as to take up the challenges facing basin organisations.
PAGE is a regional initiative implemented by the Central and West Africa Programme of the International Union for Conservation of Nature (IUCN-PACO) in collaboration with its partners. It provides support to environmental policies in West Africa. It is funded by the Swedish International Development Agency (Sida) over a period of five years (2014-2018).