The Nigerian Conservation Foundation (NCF) joined the rest of the world on Saturday, March 30 to observe the 2019 Earth Hour at Lekki Conservation Centre (LCC), NCF's head offices in Lagos.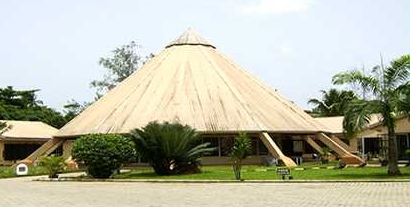 Earth Hour is used all over the world to promote actions that mitigate climate change and sustainable living.
At LCC, part of the activities of the day are brief introductions about the purpose of gathering; a movie starring John Cusack and Chiwetel Ejiofor, Earth Carpet (video interviews with all participants), Lights Out (between 8:30pm and 9:30pm) wherein candles were lit, and participants chanted and sang.
Earlier in the day, visitors were urged to sign the white board in support of the Earth Hour. Those who could not attend the event physically were encouraged to participate in the activity of this year's Earth Hour by switching off lights and non-essential appliances at home between the hours of 8:30pm and 9:30pm.
Director of Technical Programmes, NCF, Dr Joseph Onoja, in his address, stated: "Earth Hour is a time that has been designed, led by WWF to call people's attention to the earth. Let us pause from our busy lifestyle and consider mother earth at least for one hour on March 30 every year so that we think about our lifestyle and the impact it is having on the earth."
Participants were also encouraged to record short video and post on social media to make the idea go viral.
Individuals, businesses and cities in 188 countries and territories worldwide joined Earth Hour 2019 to speak up for nature and inspire urgent action for the environment. As Earth Hour rolled around the globe, thousands of landmarks switched off their lights in solidarity for the planet.
Through the global appeal of the world's largest grassroots movement for the environment, #EarthHour, #Connect2Earth and related hashtags trended in 26 countries as people across the globe generated over two billion impressions to show their concern for nature. Individuals pledged their support for the planet, challenging world leaders to push the preservation of nature up the global agenda.