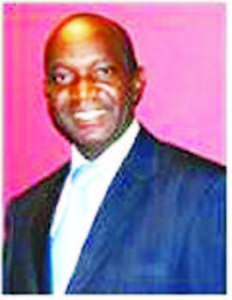 National Coordinator, Climate Change Network Nigeria (CCN-Nigeria), Surveyor Efik, explores the nation's transformation in the light of her responsiveness to climate change
According to Chinua Achebe's "The Trouble With Nigeria", leadership is indeed the trouble with Nigeria or, simply put, the bane of Nigeria's sustainable growth into the desired El-Dorado that has long eluded us and only remained a dream in the minds of patriotic Nigerians. Even though that expected phase of transformation is yet to come but there are indications that the journey and the steps toward achieving it is no longer far-fetched. It is actually believed that the sustainable democracy that we have boldly achieved would produce the right leadership to lead Nigeria there, whether corruption and "Boko Haram" like it or not. It is the same sustainable democracy that produced the leadership that eroded away the formidable waves of militancy in the Niger Delta and the overall socio-economic cum political depression in the nation and thus replaced it with the expected transformative leadership currently being witnessed in some of the States.
Delta State in the hand of Governor Emmanuel Uduaghan is now a haven for the Nollywood. Cross River State is now a world class tourist destination otherwise known as the Dubai of Africa. Rivers State, where I live, is also now as tranquil and safe as the German City of Bonn that is home to several UN Agencies. Bayelsa State will force out a wao! of positive surprise from the mouth of a first-time visitor who knows the geographic reality of the state at its birth in 1997. What is more, Edo State in the hand of Oshiomohle and Imo State in Rochas leadership are good signs of the great expectation. Or is it to mention the marvelous transformation in Lagos State that is synonymous with Fashola and applauded by all Nigerians and global citizens alike. Yet, to describe Akwa Ibom State as an El-Dorado is to state the obvious. What is being said of Akwa Ibom State regarding the reality of its "uncommon transformation" is that Godswill is indeed, being done through Godswill Akpabio.
The afore-mentioned states at the start of the sustainable democracy in 1999 were nothing to write home about. They were usually regarded as states wallowing in poverty in the midst of plenty. They were the true case study for the dictum of "working like an elephant and eating like an ant". Apart from Lagos State, they are the oil-producing states that received both statutory allocation and the 13 percent derivation every month, yet their roads were not motorable, Universal Basic Education (UBE) packages were empty, basic socio-economic infrastructure that reduces poverty, avoidable deaths and apathy to education were non-existent. Despite the huge financial resources, the states experienced snail-paced transformation between 1999 and 2007 and, like a bolt from the blue, the geometric leap into modern city became the reality in Akwa Ibom State under Governor Godswill Akpabio.
How best can I explain the situation that now prompted me to pick up my pen after development work in environment and sustainable development rendered me inactive in my Egyptian-trained pen profession since 2005. Suffice it to recount the experience of my immediate younger sister's first time visit to Abuja in company of her church congregation. She did hiss out a statement thus, "Is this the Abuja that has been so purported to be very beautiful? According to her, the colleagues shouted her down in quick response saying, "is it not beautiful; can't you see and appreciate good things… where are you from"? My sister, Patricia, boldly and proudly responded, "I am from Akwa Ibom". Instinctively, several voices of diverse Nigerians in the bus chorused at once saying; "no wonder! It is because Akwa Ibom is as beautiful as Abuja and you are already used to seeing beautiful urban transformation; that is why you couldn't decipher the difference".
Another anecdote is my encounter with a non-Akwa Ibom man whom I sat next to in a road journey from Lagos to Port Harcourt and the deplorable Ore road, prompted a discussion on Nigeria's Government inept attitude to development. Suddenly, the man boldly stated "if President Jonathan and all State Governors could perform like Governor Akpabio, then the entire Nigeria will be like the Western World". He went on saying, "Unlike in Port Harcourt, where a bridge of few years old constructed by former Governor Odili collapsed, Akwa Ibom will never witnessed such, as the quality of infrastructural constructions is not only of high standard and durable but that Governor Akpaabio usually ensure they are tested and confirmed highly resilient with sophisticated technology; namely, the International Airport, road and bridge constructions". The gentleman later revealed his identity to be an aviation expert and one of the Senior Staff of Nigerian Civil Aviation Authority involved in the supervision of the Uyo International Airport. He further explained that he had made the journey by road to personally confirm the state of the road in the country. He confirmed that the Uyo International Airport is second to none in Nigeria, especially with the aircraft hangers that would rake in revenue to Akwa Ibom State.
Permit me to share another tears-of-joy experience about the uncommon transformation of Governor Godswill Akpabio at the Uyo Government House Dinner Night, marking the 2012 Democracy Day Celebration, which I had the privilege to attend. There I saw the Akwa Ibom Junior Secondary School Students who won 1st position in the 2012 National Secondary Schools Quiz Competition, held in Port Harcourt. The lanky students were present with their Parents whose façade not only betrayed their impoverished state but also gave them out as those who would not have been able to train their children to secondary school level but for the free education gesture of Governor Godswill Akpabio. In fact, the children confirmed that indeed, they manage to be in school today only by the free education regime of Godswill Akpabio. It is worth noting that Akwa Ibom State Students in tertiary institutions across the country live relatively comfortable as they are paid fat and un-delayed bursaries by the Government of Godswill Akpabio. I screamed out my thought unconsciously saying if the system had been like this in the 1990s, I would not have gone abroad for my university studies.
Furthermore, as a climate change expert, I visited Akwa Ibom quite often with the climate change lens and it is not incorrect to affirm that the Akpabio-built infrastructure in Uyo in particular and Akwa Ibom State in general are all climate change resilient or simply put, climate-friendly. The heights of the roads are raised high enough to ward off floods and erosion, particularly with the construction of the world-class drainage system. The Goodluck Jonathan Flyovers are climate change adaptation projects while the fountains at every old and newly-created roundabout across Uyo are heat-trapping measures that serve as climate change impacts mitigation projects. They are also projects that could attract incentives from the international community and whet the investors' appetite.
However, there is one common missing link in the transformation works of the Governors and that is paying less attention to the global development opportunities especially in the climate change context, which is today a generic ingredient in nation-building and national transformation agenda. For instance, before now the Lagos State Government initially embarked on the Bus Rapid Transit (BRT) Project as a mere infrastructural project without wearing it the garb of climate mitigation nor Clean Development Mechanism (CDM), thus missing out the great carbon credit incentive worth millions of dollars that could also been harnessed for other poverty-reducing projects. Thanks to Fashola's Government that now repositioned the project for CDM benefits of the UNFCCC (United Nations Framework Convention on Climate Change) and the Clean Technology Investments benefits of the World Bank. In fact, the economic opportunity that comes with climate change development is further missed out by all the State and Local Governments in the area of solar energy generation used mostly for streets and office lights, which equally has huge carbon credit benefit, if registered has Clean Development Mechanism (CDM) project. Forest conservation has same huge incentive, such as job creation, which Cross River State Governor, Senator Liyel Imoke actually keyed into in the area of Reduction of Emissions from Deforestation and forest Degradation (REDD+). The bulk actually lies with the national Government that needs to fast-track the process of embellishing Nigeria with the garb of green economy pathways for the States and Local Governments to follow.
In conclusion, it is of a truth that climate change is majorly caused by increased human activities as further postulated by the recently released 5th Assessment Report of the Intergovernmental Panel on Climate Change (IPCC). The human activities are characterized by huge carbon emissions from industrialisation, especially from the developed countries while the brunt is roundly borne "much more" by the developing countries, whose capacities for resilience (adaptation and mitigation) are weak and feeble. Yet, the international community under the UNFCCC is operating the just principle of Common But Differentiated Responsibility and Respective Capability (CBDR), which in simple terms, appropriate mandatory responsibility to the developed countries and voluntary but incentive-loaded benefits to the developing countries. In view of this, severally developing countries such as Indonesia, South Korea, China, India, Brazil, South Africa to mention just few, have repositioned their economies and governance system to access such benefits with the ultimate aim of advancing sustainable development and strengthening national capacity and resilience against the impacts of climate change.
It is indeed very pathetic that Nigeria's readiness to harnessing these benefits is delayed by President Jonathan's procrastination in approving the national adaptation policy known as National Adaptation Strategies and Plan of Action for Climate Change in Nigeria (NASPA-CCN) produced since 2011. Climate change development, now embodied by green economy or green growth, has become an issue that cannot be ignored in nation-building as it is indeed a tool with a win-win component that must be integrated into the governance system. By so doing, more Godswill will be delivered.