Minster of State for Environment, Ibrahim Usman Jibril, has called on the Anambra State University to, as a matter of priority, establish a National Centre for Erosion Studies to address the alarming rate of flood and gully erosion devastating the state and other parts of the south-east.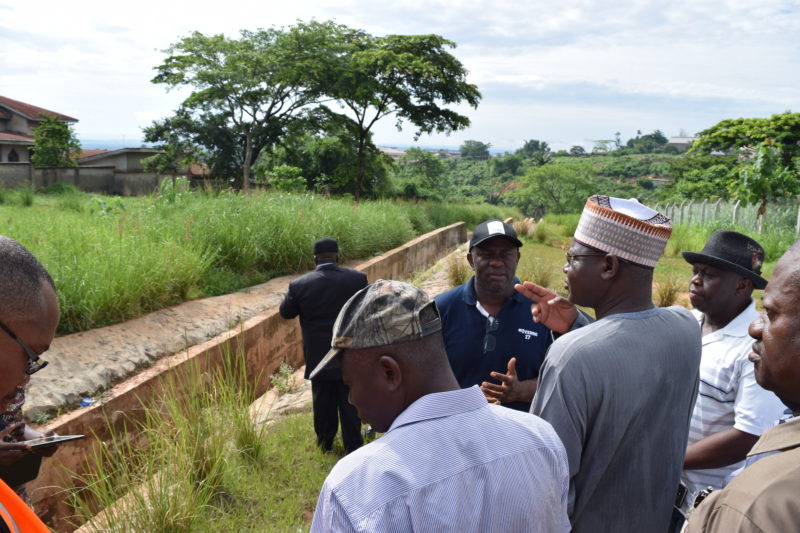 Jibril made the call at the weekend in Awka, the Anambra State capital, during his working visit to the state where he inspected some completed and on-going erosion-control projects being executed by his Ministry, the Nigeria Erosion & Watershed Management Project (NEWMAP) and the Ecological Fund Office in the Office of the Secretary to the Government of the Federation.
Accompanied by the National Project Co-ordinator of NEWMAP, Salish Dahiru, the Minister expressed concern where, in several locations, monstrous gully erosion had ravaged communities, resulting in loss of lives, devastated homes and severely dislocated socio-economic activities of the enterprising people of the state and some parts of the South East.
He emphasised that such a situation must not be allowed to continue by a government at the centre that is committed to saving our eco-systems, lives and prosperity as well as enhancing the living conditions of the people.
Jibril disclosed, "President Muhammadu Buhari is particularly concern about the environmental devastation in the South East brought about by flood and gully erosion, and has directed that all degraded land must be recovered for the good of the affected communities."
According to him, it was in compliance with the Presidential directive that the federal government enhanced the activities of its three windows on erosion control in the country, namely, the Ecological Fund office in the Office of the Secretary to the Federal Government, the Federal Ministry of Environment and NEWMAP, to explore additional strategies of addressing all areas of concern.
In addition, the Minister called for concerted efforts and synergy among various stakeholders such as Federal, States and Local governments, with emphasis on town planners and structural engineers, as well as health, land and environment professionals together with the benefiting communities, to address the menace.
While noting that the common problem in the state was gully erosion with a small land mass that is threatening the living condition of the people, Jibril stressed on the need for a sound land management to ensure that building codes are strictly adhered to.
He expressed satisfaction with the work done at the Executive Business District where hitherto flood and erosion were threatening the existence of public buildings such as the Federal High Court, State Government establishments, roads and other structures.
"I am very pleased to now see the positive transformation in this area. The degraded land has now been recovered and public buildings and facilities are now saved, with normal activities back in place," the minister added.