On the occasion of the 2016 World Water Day, WaterAid in Nigeria is calling on government to take action to reach the estimated 57.7 million people in the country who are still without access to clean water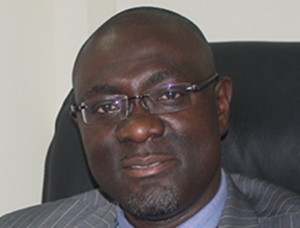 A new study has revealed how the world's poorest often pay far more of their income for water than those in the developed world.
The study, which examines the most difficult places in the world for people to get clean water, was released by WaterAid Nigeria on Tuesday, March 22 on the occasion of the 2016 World Water Day.
Titled "Water: At What Cost? The State of the World's Water," the analysis shows that, in the developed world, a standard water bill is as little as 0.1% of the income of someone earning the minimum wage. However, in many developing countries, people reliant on a tanker truck for their water supply could spend as much as 45% of their daily income on water to get just the recommended daily minimum supply. In some of the world's poorest countries, families relying on black-market vendors could spend up to 100 times as much on water as those reached by government-subsidised tap stands.
According to WaterAid, some 650 million people in the world still do not have access to clean water and more than 2.3 billion do not have access to basic sanitation, with devastating results. The group adds that some 315,000 children under five die each year of diarrhoeal diseases related to the lack of these basic rights, pointing out that 50% of malnutrition cases are linked to chronic diarrhoea caused by lack of clean water, good sanitation and good hygiene including handwashing with soap.
The briefing, which is WaterAid's first ever 'State of the World's Water' report, offers a snapshot of access to water around the world in 2016. It also ranks nations based on rates of household access to water and on highest populations without access to water, and includes a list of the countries which have improved most in the last 15 years.
While Nigeria features 17 in the list of the top 20 most improved countries for water access over the past 15 years, the African giant is also one of the worst in the world for household water access and features third in the world on a list of the top 10 countries with the greatest numbers of people living without access to safe water, the group disclosed in a statement, stressing that this highlights how much overall progress can mask the inequality that still exists in much of the developing world "because even though much progress has been made in reaching a huge population of the world with improved sources of drinking water, tens of millions of people are still unserved with their basic human right to safe water, even in countries that have made the most impressive progress."
The report's other main findings were listed to include:
India, China and Nigeria have the highest numbers of people waiting for access to clean water
Papua New Guinea, Equatorial Guinea, Angola are the nations in the world with the lowest percentage of households with access to clean water. In Papua New Guinea, an average person living in poverty would spend 54% of their salary to access the World Health Organisation-recommended minimum 50 litres per person per day.
Cambodia, Mali, Laos and Ethiopia have made more progress than any other nations on improving access to water for their populations.
Despite much progress, the report finds that inequalities persist even in nations that have made great strides, with the poorest often paying the highest percentages of their income on water.
There remain 16 countries in the world where 40% or more of their population do not have access to clean water – due to low government prioritisation and dedicated funding, shortages in human resources, competition for water resources and the exacerbating effects of climate change.
Dr. Michael Ojo, WaterAid Nigeria Country Representative, said: "On this World Water Day, it is shocking to realise that a life essential such as water can cost a poor person in the developing world as much as half of their income, for an amount that is about one-third of average daily use in the developed world.
"Clean drinking water is a right yet an estimated 31% of people in Nigeria are still living without access to clean water. Increased competition for water resources and climate change are only exacerbating the crisis, which along with lack of sanitation is responsible for the deaths of more than 68,000 children under five each year in the country.
"On World Water Day, we call upon our government and leaders around the world to take urgent action towards keeping the promises made in the UN Global Goals on Sustainable Development, and ensure everyone is able to realise their right to access to clean water by 2030."
This year's global theme for World Water Day 'Water and Jobs' highlights how enough quantity and quality of water can change lives and livelihoods – and even transform societies and economies. A lack of access to safe water has numerous impacts on work and productivity in many ways. Almost half of the world's workers – 1.5 billion people – work in water-related sectors and nearly all jobs depend on water and those that ensure its safe delivery. Yet financing and managing key jobs in the sector is a real struggle that makes it hard for countries to maintain water and sanitation systems, and secure the urgent progress required on Goal 6: universal access to clean and safe water and sanitation by 2030.
Walking, queuing and carrying jerry cans wastes time and hinder productivity for many girls and women. In Sub-Saharan Africa, women spend a combined total of at least 16 million hours each day collecting drinking water. Businesses' productivity is hit hard by staff absenteeism, turnover and low morale related to lack of access to clean, safe water in workplaces.
Water, sanitation and hygiene (WASH) are usually considered beyond the remit of a lot of other sectors – a costly perception which hinders progress in achieving overall developmental goals. The positive impact of interventions in many areas is often undermined by lack of water, sanitation and hygiene interventions.
WASH is an essential component of an integrated approach to tackling poverty, hunger, health and inequality and it is essential that WASH is prioritised. Improved water, sanitation and hygiene for all will make sustainable progress across many of the Global Goals.
On this World Water Day, WaterAid is therefore reminding governments that the promises of the UN Global Goals on Sustainable Development, to eradicate extreme poverty and create a fairer, more sustainable world, includes Goal 6 to reach everyone, everywhere with clean water and access to safe, private toilets by 2030. This promise is achievable but it will take a serious political shift and financing to get there.