Lagos State Commissioner for Health, Professor Akin Abayomi, has revealed that the state will introduce technology to monitor the movement of inbound travellers in a bid to prevent a third wave spread of the COVID-19 virus in the state.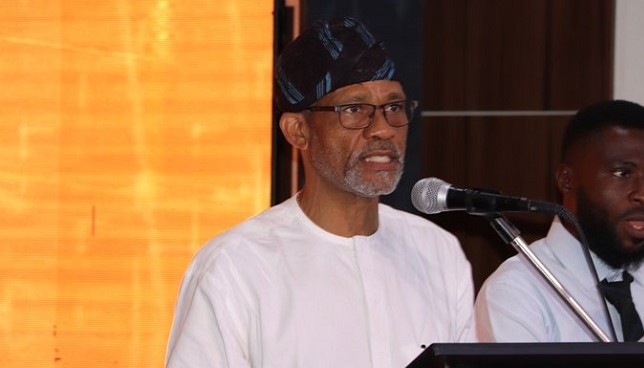 The Commissioner, who spoke on Tuesday, May 4, 2021 at an inter-ministerial press briefing put together to mark the second year anniversary of Governor Babajide Sanwo-Olu in office, said that the state government was about to roll out a technology to ensure that inbound travellers remain in isolation for seven days as stipulated in the country's COVID-19 guideline.
Prof. Abayomi further warned that travellers that failed to honour the seven days isolation order would be tracked with the use of EKO telemed technology.
"We are also deploying technology, as you know we have a very robust home-based care most of our patients in COVID are managed at home and they are managed through our Eko telemed, so you can receive a consultation in the comfort and safety of your house provided your house is conducive for home management," he said.
He added: "We are now deploying EKO telemed to monitor inbound travellers, so anybody coming in from places like UK or America, you will receive a phone call to make sure that you're isolating in your house, and if you are not in your house the police will come and they will find out why you are not in your house, they will give you a fine and you may be deported.
"We are about to roll out the same thing in Lagos State where we are going to monitor inbound travellers to make sure that they are isolating according to the guidelines and that they come for the day 7 test," He added.
Abayomi further revealed that the state would constitute search teams to mandate inbound travellers to remain in isolation for seven days.
"We have search teams, if the search team does not find you where you are supposed to be, they will come and locate you. One thing that is happening is that people are giving us wrong information on their health form, we are going to stop that process through technology and through sanction," he added.
The Lagos Health Commissioner has been severally commended for creating an effective framework that helped contain the spread of COVID-19. Mr Abayomi is believed to have raised the bar for the treatment of COVID-19 and mentoring other states on ways to combat the deadly virus.
By Ayomide Emeka Joseph