The General Manager, Policy, Government and Public Affairs, Chevron Nigeria Ltd., Mr Esimaje Brikinn, said illegal bunkering has continued to cause significant damage to the environment.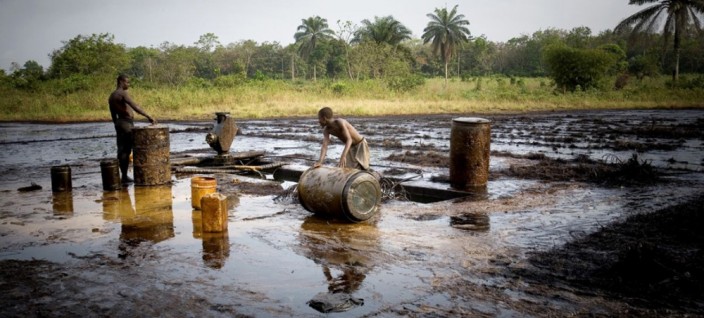 Brikinn said this in Abuja on Thursday, July 5, 2018 during a panel discussion on "Innovative Strategies – Combating Crude Oil Theft & Pipeline Vandalism" at the Nigerian Oil and Gas Conference and Exhibition (NOG).
Brikinn said the activities of pipeline vandals and those engaged in oil bunkering in oil producing states had also affected revenue streams leading to loss of benefits.
According to him, every International Oil Companies (IOCs) in Nigeria has been affected in one way or the other by the activities of oil thieves, engaging in illegal bunkering and `local refining' operations.
"Chevron evolved a proactive approach to combating the issue of oil theft and pipeline vandalism by involving relevant stakeholders including the government security forces.
"The relevant state governments and the Regional Development Committees (RDCs) under the Global Memorandum of Understanding (GMoU), a community-driven multi-stakeholder participatory partnership model for community engagement and sustainable development in our areas of operations," he said.
Brikinn said the platform known as the Community Pipeline and Facilities Surveillance Programme (CPFSP) with strong governance had become a model for enhancing the fight against oil theft and pipeline sabotage.
He said it also enhanced multi-stakeholder partnerships and collaboration and providing sustainable social license for oil and gas operations.
He said in the 13 years of its implementation, the GMoU had recorded significant achievements, especially in areas of education, health, and economic development.
"The NNPC/CNL JV has contributed over N20.6 billion to the RDCs to implement projects and programmes for about 600,000 beneficiaries in more than 400 communities.
"In terms of managing conflict and enhancing peace in communities, the GMoU story is one we are very proud to tell.
"It has resulted in very impressive footprints in various communities and the model has helped improve CNL's relationship with its neighbouring communities, as it created a clearer and more predictable channel for dialogue," he said.
He commended the commitment of the traditional institutions, security agencies, community and RDC leaders for driving the multi-stakeholder collaboration for asset protection.
Brikinn said Chevron would continue to work to strengthen its relationship with these stakeholders.
"The community leaders have shown great commitment to this process and have seen the connection between CNL's operations and their livelihood.
"They understand that an enabling environment for our operations translates to continuous benefits to the communities in terms of our contributions to their socio-economic development," he added.
By Yunus Yusuf