Biotechnologists say technological advances have dramatically triggered the rates at which plant transformation can be achieved to meet specific needs at every phase of life.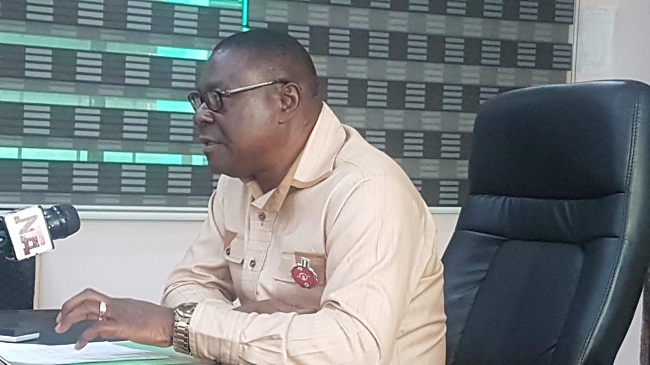 They spoke on Thursday, July 9, 2020 in Abuja during a seminar organised by the Nigeria Chapter of the Open Forum on Agricultural Biotechnology (OFAB).
Prof. Alex Akpa, Director General of National Biotechnology Development Agency (NABDA), in his opening remarks said the webinar was an attempt to strategise on how biotechnology could be used to address the pandemic.
Akpa described biotechnology as a powerful tool with the potential of helping to address many situations, including disease outbreaks, hunger, drought and malnutrition.
"The question before us as a country is whether we are ready as a country to take advantage of biotechnology as a tool in solving our problems,'' he said.
Dr Rose Gidado, OFAB Scientist and Deputy Director at the NABDA, in her presentation, said that, in future, biotechnology would revolutionise the way people think.
She said the rapid drop in the cost of whole genome sequencing and synthesis technologies meant that scientists could now carry out more research, much faster and at a lower cost.
She said that scientific findings have revealed that various bacterial and viral infections, including COVID-19, were greatly suffered by undernourished people around the world.
"With an estimate of 226 million undernourished people in Africa, and 5.1 million malnourished people in Nigeria, the continent is at risk of increasing its chances of being ravaged by the COVID-19 pandemic.
"Malnutrition intensifies the impact of every disease including the novel COVID-19 which appears to be especially deadly for people already in poor health,'' she said.
According to her, recent advancements in plant transformation and transgene expression technologies could also facilitate the use of plants as bioreactors to produce a variety of bio-products at large scale and low cost.
Gidado said such bio-products could be effectively used as treatment or vaccines for the novel coronavirus.
She also said that malnutrition was one of the major pre-existing conditions that added to the risks of several thousand people falling ill from COVID-19.
This,according to her, is because it leads to "severe weakening of the immune systems, increased likelihood of getting ill, staying ill, and dying because of illness.''
She explained that genetic engineering technology was one of the most powerful tools of the 21st century that can revolutionise the world system.
She said it could also solve basic problems, such as hidden hunger, climate change, and the more recent coronavirus disease.
Prof. Chiedozie Egesi, Director at National Root Crops Research Institute, also spoke on Boosting Immunity to Infectious Disease through plant genetic modification.
He stated that the commonly grown cassava varieties lack micronutrients, such as vitamin A, Fe, Zn that are essential for a healthy and productive life
According to him, micronutrient deficiency can impair the body's immunity to infectious diseases with COVID-19 not being an exception.
He said nearly one in three Nigerian children under five and one-quarter of all pregnant women in the country are vitamin A deficient.
Speaking on the National Policy on Biofortification, he said that Nigeria recognised biofortification as a sustainable intervention strategy to manage micronutrients deficiencies.
Egesi said using biotechnology, cassava could be genetically modified to have higher levels of iron and zinc.
He said that great progress had been made over the past decade with respect to the application of biotechnology to generate nutritionally improved food crops.
"With transgenic crop technology, the genes of interest are inserted directly into the plant genome and is faster and cheaper than conventional plant breeding programmes,'' he said.
Similarly, he said biorfortification of cassava could help to increase immunity to diseases, reduce chances of infection, and reduce dietary deficiency especially for families who rely on cassava as staples.
Dr Issoufou Kollo. Regional Director of African Agricultural Foundation (AATF), who also spoke, underlined the need for genetic improvement.
He said African traditional crops were very nutritious, hence the need for the improvement of our traditional legume crops.
"We need to do more investment in that area,'' he said.
Kollo also spoke extensively on genetic engineering technology.
By Sylvester Thompson