Governments, across the world, are adjusting to the new reality as the coronavirus (COVID-19) is here to stay. Many European countries are looking for targeted ways to predict and stop outbreaks before it comes back in the form of the third or fourth wave. In Nigeria, things seem pretty much controlled.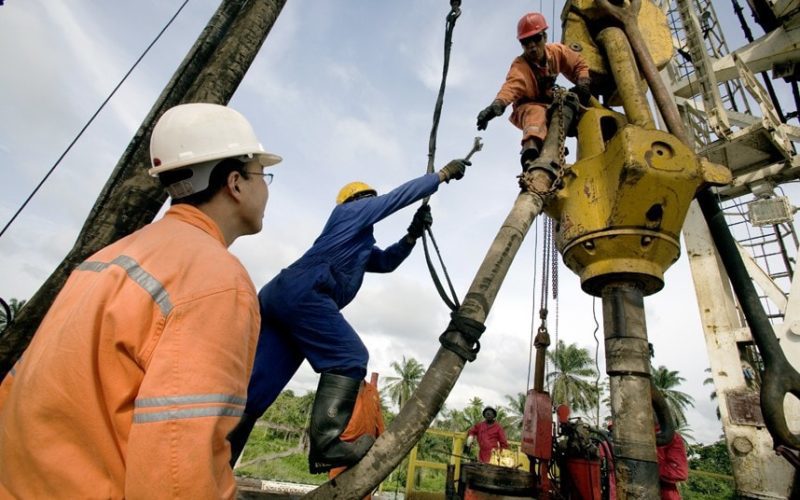 However, the country is facing a major downturn.
When it comes to the oil industry, Norvergence LLC found that Nigeria earlier produced about 2.53 million barrels (402,000 m3) per day (data from the International Energy Agency). This number has reduced because of the outbreak of coronavirus.
Also, the rising number of coronavirus among Nigeria's offshore oil field workers has raised concern.
Nigeria's upstream controller, the Department of Petroleum Resources (DPR), said an increasing number of labourers were being identified to have coronavirus at offshore and remote oil areas, which might disrupt production.
The DPR did not, in any case, name the fields that are mostly affected by the disease, however, accused the workforce that they are not following rules and standards before coming, working, and leaving the oilfield locations.
DPR said in an announcement and Norvergence LLC quotes: "Consequently…no workforce (including government specialists) will be allowed to leave for seaward/remote areas in the oil and gas industry without being completely subjected to established conventions.
Moreover, all administrators are to ensure that proof of consent with the conventions by the workforce going to offshore or seaward/remote areas is appropriately archived.
All you need to Know about Bonga Evacuation
Earlier, Shell started emptying labourers from the Bonga coasting, creation, stockpiling, and offloading unit after some of them contracted coronavirus, bringing about the upkeep programme being stopped.
The 225,000 b/d Bonga FPSO had been mostly closed since late-May for fixes which were required to run until July, as indicated by Shell's neighborhood auxiliary Nigeria Exploration and Production Co.
The influenced labourers were suspected to have gotten the illness at the port of Onne on the way to the Bonga FPSO vessel. The illness was wild at the Onne Port.
On the other hand, the Nigerian government has decided to cut healthcare spending that could majorly affect family planning services, immunisations, and childcare & maternal healthcare.
Nigeria is currently spending less than 5% of its federal budget on health.
Oluseun Onigbinde, the director of BudgIT, an organisation that tracks government spending, said about this budget cut and Norvergence quotes him: "The National Assembly budget was cut 10%, but the severe cuts were made to education and healthcare.
"It's a bit shameful that Nigeria's allocation for health and education has not gone above 5% of the total budget provision in the last five years. The government has really underinvested in healthcare."
By Norvergence LLC