Human activities such as burning of fossil fuels overtime have led to the release of carbon dioxide and other greenhouse gases (GHGs) into the atmosphere. GHGs build up in the atmosphere to form a layer that traps heat within the earth's atmosphere.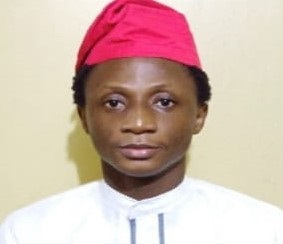 The trapped heat results in elevated atmospheric temperature and a rise in global mean average temperature. As the atmosphere warms up, ice and glacial sheets in the arctic region melts and the volume of water in seas, oceans and other water bodies rises, resulting in inundation of the terrestrial environment. These climate anomalies result in extreme conditions such as prolonged drought and catastrophic floods, for example.
Floods are one of the most common naturally occurring hazards in Nigeria. The rainy season is undoubtedly not the best time of the year for us – the residents of Ogo-oluwa area of Osogbo, Osun State.
This period comes with its annual problems of flooding, depending on the intensity of the downpour. In August 2019, properties worth millions of naira were destroyed by flood. This flood was due to the torrential rainfall which occurred for several hours causing the Osun River to overflow its bank, thus affecting houses located along the riverbank.
Some of the affected people had to flee their homes when they could not prevent the inundation of their houses, with majority returning to homes that were fully submerged.
"Dredging has always been done for the past five years by the State Government but this year there was none," some of the victims were quoted as saying.
Another incident occurred on August 14, 2020 in Baure Local Government area of the Katsina State where 1,727 households fell victim of the flood. Heavy rainstorm has been predicted by the Nigerian Meteorological Agency (NMA) to start soon hence, there are still news of impending flood across Ogun and Lagos communities.
On this account, flooding has led to loss of lives and livelihood, properties, infrastructure and mass migration. It has also increased the risk of waterborne diseases. The high cost of relief and recovery may adversely impact investment in other areas of development.
Recurrent flooding will also affect long term investments by the government and private sectors. Hence, flooding has negative socioeconomic impacts. The loss of loved ones and properties, displacement from home and stress of overcoming these losses can have a long-term effect on the families (psycho-social effects).
The Nationally Determined Contribution (NDC), one of the outcomes of the Paris Agreement on Climate Change in 2015, has a framework that is focused on Climate Change Mitigation and Adaptation Strategies. These strategies with little modifications can help in addressing this flooding issues thereby providing long term measures towards building a climate resilient environment. These measures can be subdivided into three.
Predictive measures: The government should equip the Nigerian Meteorological Agency with the necessary resources required to increase their capacity to anticipate disasters such as heavy rainfall. Also, preparedness and response to flood emergencies should be strengthened at both individual and community levels by providing flood emergencies equipment for emergency management agencies.
Preventive measures: These include providing information to raise awareness that will prevent people from engaging in activities that will increase climate change. People should be educated on the causes of flooding. This awareness can also include development of subjects with environmental based curriculum to empower children in better understanding the environment; reinforcement of programmes that will prevent people from building houses in flood prone areas (e.g. coastal plains); creation of awareness among government staffs so as to reinforce programmes to build and maintain water, wastewater and solid waste management facilities; strengthening disease prevention by intensifying immunisation of children and youths against water borne diseases; and establishing early warning and health surveillance programmes.
Corrective measures: Non-governmental organisations (NGOs) should be encouraged to work together with the National Emergency Management Agency (NEMA). NGOs can serve as intermediaries that will work on flood and livelihood issues. These NGOs will support a number of affected communities.
The main challenge that could be faced in implementing these measures is cooperation. This can only be achieved if all the stakeholders work together on reinforcing the adaptive capacity and resilience to disasters related to climate change in Nigeria (Sustainable Development Goal (SDG) 13 on Climate Action). Achieving this goal (SDG 13) will make our environment less vulnerable to the effects of climate change and more adaptable to the unavoidable effects of climate change.
Adekale Idris Adediran's essay is the first runner up for the maiden edition of the NDC essay competition organised by the Centre for Climate Change and Development, Alex Ekwueme Federal University Ndufu Alike Nigeria in collaboration with World Resources Institute (WRI)