Health of Mother Earth Foundation (HOMEF) has set foot on the soil of South Sudan's capital – Juba, with the establishment of its first office outside Nigeria.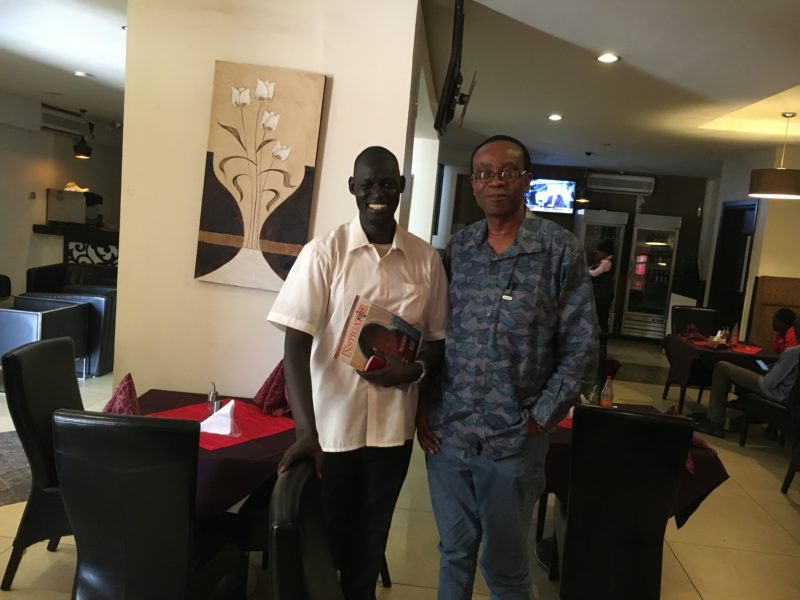 HOMEF is an environmental / ecological think tank and advocacy organisation with focus on hunger politics, fossil politics and creates spaces for knowledge sharing through Sustainability Academes and diagnostic Community Dialogues. The organisation, according to its promoters, places premium on information sharing through its publications, including through the quarterly magazine, Eco-Instigator.
HOMEF in South Sudan Office cooperates with the Nile Institute of Environmental Health (NIEH) to fulfill HOMEF's mandate. South Sudan is a strategic location for HOMEF as the country struggles to maintain balance since gaining independence from Sudan in 2011. The South Sudan office will spear-head activities to contribute to environmental education and the protection of human, ecological and collective dignity within the country and region.
"Our base is Nigeria, but our focus is Africa," says Nnimmo Bassey, director of HOMEF. "We believe there must be closer collaborations between civil society groups and countries within our continent. We must go beyond bilateral relations between our countries to close linkages between our peoples."
On Tuesday, August 15 2017, HOMEF and NIEH co-hosted a public workshop in Juba on Water Pollution and the Quality of Life. The workshop dissected the centrality of potable water and sanitation in Nigeria and South Sudan, with special focus on the negative impact on these by oil extraction. The occasion was also used to present the African edition of the book.
HOMEF's South Sudan office is headed by Gabriel Ayuen Deng.