A new antiretroviral drug employed in the first line treatment of human immunodeficiency virus (HIV), will soon be rolled out to more Nigerians living with the disease, according to Africa Community Advisory Board and the Clinton Health Access Initiative.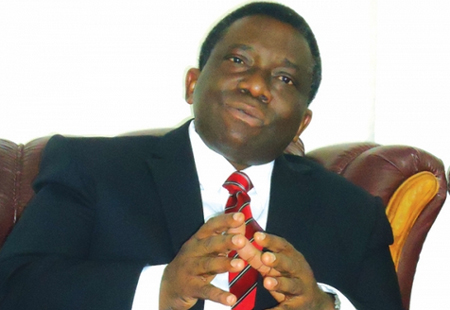 The drug, DTG (dolutegravir), is already available in developed countries and afforded by few Nigerians but at a very high cost. However, the Clinton Health Access Initiative is ready to accelerate the availability of the drug, which is considered an optimal treatment option. In comparison to Efavirenz (EFV), the current widely used first line drug, DTG is found to be more efficacious, durable, tolerable, of higher bioavailability, lower pill burden, and potential for fewer side effects.
A member of the Africa Community Advisory Board (AFROCAB), Mr. Obatunde Oladapo, said at a sensitisation meeting on Friday, November 24, 2017 in Lagos that several countries have changed or are in the process of making the transition to DTG-based first line regimen (and in fewer countries EFV 400mg) but more information is needed on how they are likely to perform in real world in low and medium income settings and that is the reason to engage communities in clinical trials.
"What AFROCAB is doing is that before this drug will be rolled out in Nigeria, the community will be adequately represented. AFROCAB will be involved in setting the standard of care, development and distribution of literacy materials and creating orientation workshop for support group leaders. Already 6,500 participants are enrolled in a clinical trial that began since June in three sites: Lagos University Teaching Hospital (LUTH), Jos University Teaching Hospital in Plateau State, and Federal Medical Centre, Makurdi, Benue State."
According to him, the trials will last for a year till June 2018. Subsequently, the Clinton Health Access Initiative will make it available and accessible to the 3.1 per cent Nigerians living with HIV.
Speaking at the same meeting, Dr. Oliver Ezechi, Deputy Director of Research and Head, Clinical Sciences at the Nigeria Institute of Medical Research, welcomes the development, but argues that rather than making DTG a first line drug, it should be reserved as a life-saving third line drug for hundreds of people who have developed resistance to first and second line treatments.
"There are up to 50 people at our center (NIMR) who have failed both first and second line drugs. The third line drugs are not available and they are not free. A regimen costs N80,000 per month. How many patients can afford that monthly?" he lamented.
Usually, the first time a patient starts taking anti-retroviral drugs, he or she is given first line drugs. But the rule is that at least one percent of every such patient will develop resistance. The solution is to place him or her on second line drug. Similarly, every patient on second line drug will develop resistance, after which they will be placed on third line drugs.
Dr. Ezechi noted that since the beginning of HIV response in Nigeria (more than two decades ago), several patients have developed resistance to first and second two line drugs and since third line drugs are not available, accessible and affordable, they are inadvertently left to die.
"Since 97 percent of drugs are donated by donor agencies, will you blame PEPFAR, or Global Funds or any funder if they say they have no money to support people on third line drugs? That is why personally, I would have preferred this DTG is kept as a third line drugs because it is difficult to see patients that you have been caring for, going to die because of drug resistance," he argues.
"I don't agree with that," Mr. Oladapo says. "I believe that using DTG as a first line drug is putting out best foot forwards. Moreover, it is already in Nigeria's treatment guideline that DTG should be used as first line drug," he adds.
In 2015 the World Health Organisation (WHO) included three drugs Efavirenz lower dose – EFV400, darunavir/ritonavir (DRV/r) and dolutegravir (DTG)DRV/r, and DTG in HIV treatment guidelines as part of alternative regimens. To date at least fifteen low and medium income countries have recommended DTG first line in their national guidelines. And five countries have already began providing DTG in their programs: Botswana, Brazil, Kenya, Nigeria and Uganda.
By Abiose Adelaja Adams