Health experts in Anambra, Ebonyi and Enugu states have proffered solutions to prevent and contain diseases associated with the current heat waves.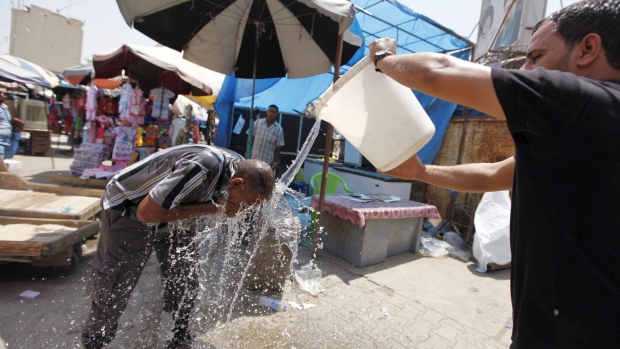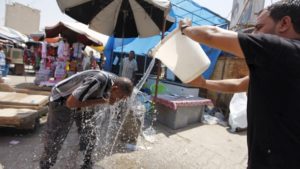 They spoke in separate interviews on the backdrop of the prevailing heat waves in the states.
Dr Boniface Okolo, Director Public Health, Enugu State Ministry of Health, said there was the need for people to always stay in airy places to prevent diseases associated with heat.
He said that staying in airy places help everyone during heat season.
According to him diseases associated with heat waves could be prevented if people stay under the shade and sleep under treated net in a well-ventilated room.
"For people to live healthy during hot season, they have to always be in cool places.
"People should stay either in an air-conditioned room or under the fan.
"However, staying under the fan, one has to open his or her windows to have enough air," he said.
In the same vein, Mr Felix Onyezebe, a Consultant Dermatologist at Alex Ekwueme Federal Teaching Hospital, Abakaliki (AE-FETHA) in Ebonyi, has called for increased awareness in tackling diseases associated with heat wave.
Onyezebe said that the most important action to take during heat wave was to care, communicate risk, effectively to vulnerable people to manage mild and severe heat illnesses.
He advised health authorities and the general public to reduce exposing the body to severe heat illnesses which would cause lifetime health conditions.
According to him, heat illnesses such as heat stroke could be life threatening if the body overheats under a high temperature environment.
The dermatologist identified other diseases associated with the condition to include bumps on skin, muscle spasms, headache, dizziness and nausea.
He said other common symptoms include heat rash, heat cramps and heat exhaustion.
Onyezebe said that a reduction in indoor heat exposure, drinking enough water and eating healthy beverages made of natural ingredients could help the skin to get back and glow.
He also suggested consumption of vegetables and fruits that contained high antioxidants as they acted as oral sunscreens if exposed to high temperature and dehydration.
"Foods rich in antioxidants can help you reverse the damage induced by the harmful sun rays.
"They act as a defence mechanism against oxidative stress induced by heat wave," Onyezebe said.
Also speaking, another dermatologist, Dr Chinedu Nwali, suggested that people should always wear sunscreens.
"First advice you hear when there is summer overseas is, wear sunscreens and use gear against sun but here we see them as fashion. It is serious," he said.
Nwali said that people must prevent skin congestion by avoiding creams and lotions to help keep the skin clear and acne-free even during super-hot and sunny days.
He urged women to wear lightweight makeups, use facial mists to give the skin an instant hydration boost which help with sunburns and rashes.
According to him, the lightweight makeup would help the skin breath during extremely hot weather.
An expert on climate change, Mrs Tina Nkem, said climate change was a huge health threat facing humanity.
She said that heat wave was projected due to the climate change, adding that strong actions could prevent rise in heat.
She observed that an existing gabs in knowledge based on the condition, was low in the society.
Meanwhile, the Anambra State Government said it is on high alert and taking proactive measures to guard against the spread of diseases associated with heatwave in the state.
Dr Afam Obidike, the state's Commissioner for Health said that the government was prepared for any eventuality.
He said: "Following the report of the diseases such as Lassa Fever and Diphtheria across some states in the country, we activated our Emergency Preparedness and Response Team.
"When we recorded 15 suspected cases of Lassa fever and one death, the team put all relevant surveillance measures in place in every community toward ending the spread of the outbreak.
"The ministry is on high alert to prevent and contain any outbreak of diseases in the state.
"We have trained health personnel and response officers on enhanced active case search, sample collections and case management.
"We are intensifying public awareness so that residents can take appropriate precautionary measures too."
Obidike described heatwave as a period of excessively hot weather, which may be accompanied by high humidity and serious public health implications.
He urged residents to drink lots of water and ensure adequate ventilation at homes to mitigate the intensity of the heatwave in the state.
"It is that season again when everywhere is so hot and uncomfortable. It is also that time we should realise that extreme heat can be harmful to our body physiology.
"Not taking enough water will leave you dehydrated and can affect your kidneys in the long run.
"Therefore, it is advisable to drink lots of water, wear light, loose-fitting cotton clothes. Avoid dark, heavy, tight-fitting outfits. They will make you feel uncomfortable and sweat more.
"Also, avoid doing very strenuous activity under the sun for too long to prevent over sweating, tiredness, dehydration and other medical emergencies such as heat stroke, heat syncope and heat exhaustion," he said.
By Maureen Ojinaka and Uchenna Ugwu