Public health experts, who converged on Abuja for a three-day Tobacco Control Implementation Strategy Workshop, have agreed to work more collaboratively in implementing the National Tobacco Control (NTC) Act 2015. The meeting, which commenced on Wednesday, November 14, 2017, will run till Thursday, November 16, focuses on review of provisions of the law and communication strategies to increase compliance.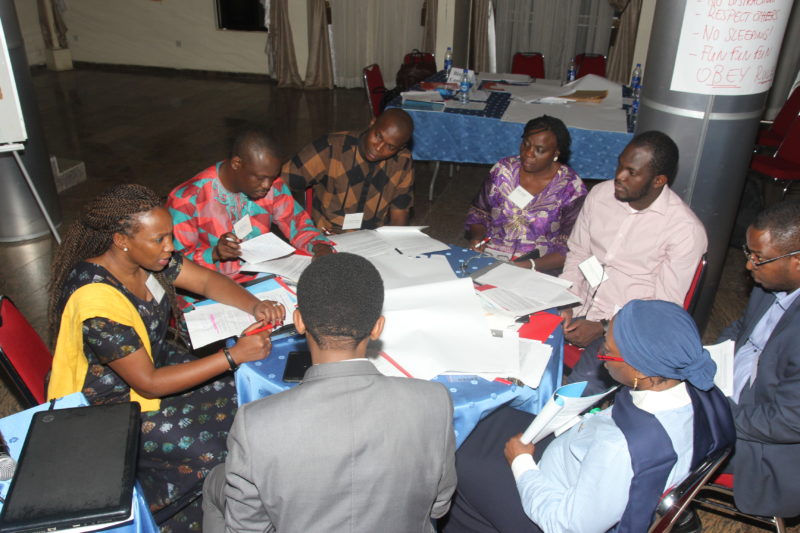 In her welcome words, Director of Public Health with the Federal Ministry of Health, Evelyn Ngige, said that the Nigerian government was very much committed to safeguarding the health of its citizens by implementing the NTC Act.
Ngige explained that rolling back the tobacco menace was no mean task as it required collaboration and synergy between public health experts and civil society.
She stressed that the dangers of tobacco includes it predisposition of smokers and secondhand smokers to non-communicable diseases such as cancer, diabetes and tuberculosis.
She noted, however, that the Federal Government was set to enforce some provisions of the law as announced by the Federal Minister of Health, Professor Isaac Adewole, at the commemoration of the World No Tobacco Day on May 31, 2017.
Some of the provisions include prohibition of sale of tobacco products to and by anyone below 18 years of age; ban of single stick sale of cigarettes, prohibition of tobacco advertising promotion and sponsorships; and compliance with specified standards for content as set out by the Standards Organisation of Nigeria (SN), among others.
Earlier, Bintou Camara, Africa Director of The Campaign for Tobacco-Free Kids (CTFK), said the journey to getting Nigeria's NTC Act in place has been one long battle strewn with obstacles put in place by the tobacco industry.
Camara explained that, in the journey, the CTFK had partnered with the Ministry of Health, and that public health professionals and tobacco control advocates must now work harder to ensure the implementation of the Act commences in earnest. She cautioned that the flurry of exposes showing a desperate tobacco industry in recent time makes it imperative for advocates and implementing agencies of government.
Participants at the training include representatives of the Ministry of Health, civil society, Nigeria Customs Service, and Advertisers Practitioners Council of Nigeria (APCON), among others.