A General Assembly of partners to the Global Water Partnership (GWP) – Nigeria held recently in Abuja saw the emergence of Moses Beckley as the new Chair. He succeeds Dr Hassan Bdliya, has served two terms in office from 2010 to 2016.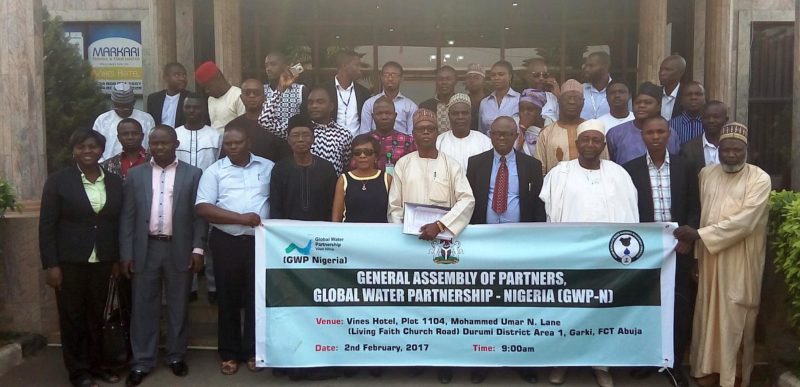 Mr. Beckley is currently the Director General of the Nigeria Hydrological Services Agency (NIHSA) and has more than 30 years of active service and experience in the water development sector. He is expected to bring his wealth of experience into GWP-N and assist the Country Water Partnership attain its corporate goals and objectives.
In a related development, the Ouagadougou, Burkina Faso-based Regional Water Partnership for West Africa (GWP/WA), the regional body of the GWP, is seeking candidates for the position of its Chair.
The GWP aims at supporting countries in the sustainable management of their water resources with a view to achieving the Sustainable Development Goals (SDG).
The mission of GWP recognises that the broader development goals of eliminating poverty, improving social well-being and economic growth and protecting natural resources cannot be achieved if water resources are not used in a sustainable way. GWP is promoting Integrated Water Resources Management.
The role of the GWP/WA chairperson is to lead the regional partnership to accomplish its fundamental mission that is to form alliances and reinforce the institutional capacities of the members in order to encourage and strengthen research, information and expertise networks on IWRM in the region. The chairperson presides over the Assembly of Partners and the Steering Committee and represents the Partnership in all its civil life transactions.
The GWP/WA chairperson is appointed by the Steering Committee for a term of two years renewable only once.