Guinness Nigeria Plc has entered into partnership with WaterAid towards ensuring sustainable access to water, sanitation and hygiene, while helping people act to improve their health and well-being.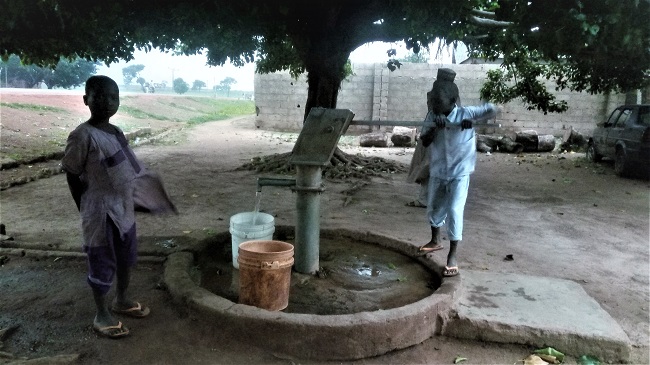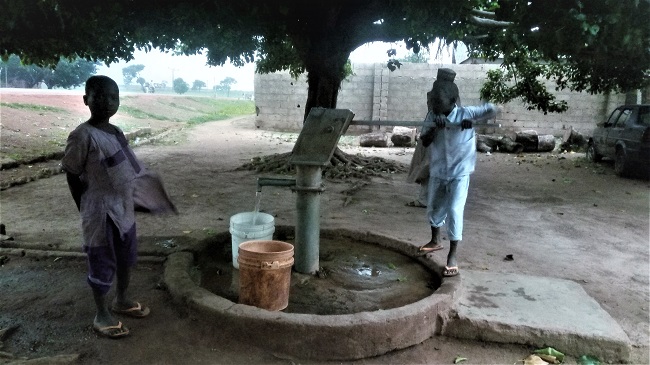 The partnership has the Guinness Nigeria "Water of Life" programme and WaterAid Nigeria working with the Kebbi State Government through the Rural Water Supply and Sanitation Agency (Kebbi RUWASSA), alongside the technical support of the United Nations Children's Fund (UNICEF) in implementing a sustainable water project to contribute to building thriving communities in the state. The project is aimed at providing inclusive access to clean water to an estimated 2,500 people in D'kwa village, Danko/Wasugu LGA in Kebbi and strengthening the capacity of the community management structures to support sustained operations of the water facility model.
The water facility is expected to alleviate the water challenges faced by D'kwa community – which is largely a farming community where many households rely on unsafe shallow wells and other unimproved surface sources for their supply of drinking water.
During the dry season from November to January, residents usually have to walk for 2kms to 3kms to get water from a stream. This scarcity, according to WaterAid, disproportionately affects women and girls, putting them at greater physical risk, as many households rely on them to go fetch water from these distances in areas that are also prone to sand storms.
Speaking on the project, Corporate Relations Director, Guinness Nigeria Plc., Mrs. Viola Graham-Douglas, said: "The Guinness Nigeria 'Water of Life' programme is aimed at providing access to clean water, basic sanitation and hygiene in order to reduce poverty, promote better health, wellbeing, gender equality and empower women and girls. We're working with key partners to shine a light on these issues and find lasting solutions, one community at a time.
"This project is also expected to support local development as the financial model to manage the water point will also help small businesses to thrive and make local financing fund pool available to support larger community development initiatives. This supports Guinness Nigeria's focus on supporting local livelihoods and prosperous rural economies."
Overall, access to water, sanitation and hygiene (WASH) services has remained low in Nigeria, submits WaterAid. According to the UNICEF/WHO Joint Monitoring Programme, about 60 million people out of a population of nearly 190 million still lack access to clean water while only 33% have access to basic sanitation – meaning approximately 120 million people in Nigeria do not have access to toilet facilities.
Dr. ChiChi Aniagolu-Okoye, Country Director of WaterAid Nigeria, said: "Water, sanitation and hygiene remain one of the most neglected issues in our country today. At WaterAid, our work is all about transforming lives by improving access to these life-saving services for the poorest and most marginalised in our society. However, this is not something that government, development partners or any one entity can do alone. We need everybody to be on board, especially the private sector. The WASH sector needs more partnerships of this kind if we are going to ensure we get clean water, decent toilets and good hygiene to everyone, everywhere by 2030."
The National Bureau of Statistics estimates that, in Kebbi State, just over half (51.1%) of households have access to clean water and even lesser (30.5%) have access to sanitation resulting in open defecation rates of 25%. This lack of access to affordable, convenient and safe water and sanitation sources affects sustainable development in health, education and livelihoods, locking people into a vicious cycle of poverty and disease, notes WaterAid.
The "Water of Life" scheme is said to be Guinness Nigeria's flagship sustainable development programme. Since its launch, Guinness Nigeria has reportedly provided safe drinking water for over two million Nigeria through approximately 35 water schemes spread across 22 states of the federation. Aside directly delivered projects, Guinness Nigeria also delivered three water health centres in partnership with Water Health International.
WaterAid on the other hand has worked in the country since 1995, partnering with the government and people of Nigeria to ensure sustainable access to water, sanitation and hygiene as well as utilising and strengthening local capacity to adequately provide quality technical assistance for water, sanitation and hygiene delivery and development in Nigeria.