The Our Water Our Right Coalition has written to the World Bank, asking it to explain its role in plans by the Lagos State Government to press ahead with Public Private Partnerships (PPPs) in the water sector despite popular opposition in the state.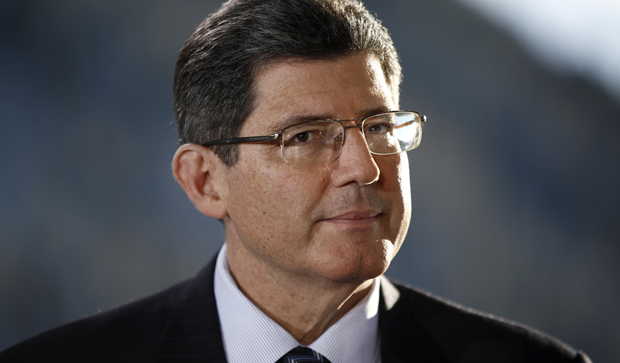 The letter, written to the World Bank Managing Director and Chief Financial Officer, Mr. Joaquim Levy, specifically asked three questions. First is, what water infrastructure initiatives the Bank and its institutions like the International Bank for Reconstruction and Development (IBRD), International Development Association (IDA), Multilateral Investment Guarantee Agency (MIGA) and the International Finance Corporation (IFC) are supporting, planning to support, or considering supporting in Lagos.
Two others are: What are the World Bank plans to seek meaningful input from civil society on any meaningful initiative that will solve the Lagos water crisis? And how is the Bank planning to institute and maintain meaningful transparency policies to ensure all Lagosians can understand its efforts in the state?
Signatories to the letter include the Environmental Rights Action/Friends of the Earth Nigeria (ERA/FoEN), Corporate Accountability International, Child Health Organisation, Citizen's Trust Advocacy and Development Centre, Health of Mother Earth Foundation, Peace and Development Project (PEDEP), Women Environmental Programme (WEP), Climate Aid Initiative, and Public Services International.
The Coalition expressed concern that the Lagos government is moving forward with a pro-PPP agenda in the water sector, disregarding the people of the state, who have spoken out strongly against this plan.
In the letter, the Coalition drew attention to issues raised last December by UN Special Rapporteur, Léo Heller, on a lack of transparency in the Lagos water policy, quoting his letter in December 2016 which noted thus:
"For more than a decade, the Government has adopted a hard-line policy according to which the solution would seem to [be] only [to] attract private capital, notably via public-private partnerships (PPPs). Numerous civil society groups have urged the Government to guarantee their right to participate in these processes."
Heller had pointed out that, "….the alternatives proposed by civil society are not given meaningful consideration, while negotiations to initiate PPPs between public authorities and private investors have reportedly occurred in secret."
The groups explained that it knew that the World Bank has promoted water privatisation, including PPPs, in Lagos over the period referred to by Heller, and that Levy's  recent visit to the State Deputy Governor and other indicators suggest that the World Bank Group may once again be supporting an unpopular water infrastructure PPPs and other privatisation plans in Lagos.
The letter was delivered to the World Bank Washington office on Thursday, July 27, 2017 and was acknowledged as received by its representative.