The Ecological Organic Agriculture (EOA) has requested the Minister of Agriculture and Rural Development, Dr Audu Ogbeh, to champion organic agriculture system in West Africa to improve the health of the people.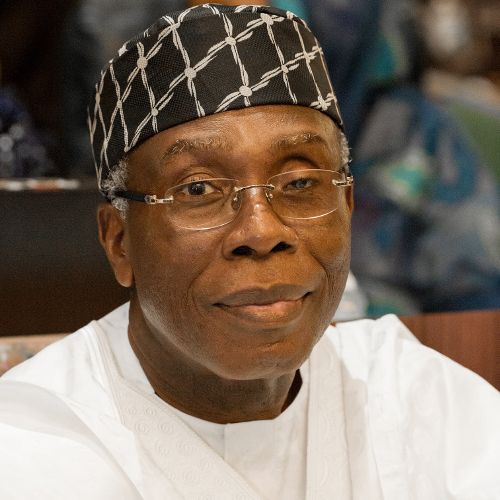 Mr Ernest Aubee, the Chairman of EOA Initiative in West Africa and Head of Agriculture, Directorate of Agriculture and Rural Development of ECOWAS Commission, made the request in Abuja on Friday, May 4, 2018 during EOA's advocacy visit to the minister.
Aubee, who led the advocacy visit by the Regional Steering Committee of EOA Initiative in West Africa, said the visit was to raise awareness about organic agriculture in Nigeria and West Africa.
He added that the visit was also to lay emphasis on the benefits of food security and healthy food production for healthy living.
He said "organic farming is a farming method that involves growing and nurturing of crops without the use of synthetic based fertilisers and pesticides. Also, no genetically modified organisms are permitted.
"Rather, it gives farms and animals life conditions that correspond to their ecological roles and allow the crops to display natural behaviour."
The chairman used the opportunity to announce the forthcoming National Organic Agriculture Business Summit (NAOBS) in Lagos on July 10 to July 13.
Dr Olugbenga AdeOluwa, the Country Coordinator of EOA, had in an interview with News Agency of Nigeria (NAN) urged Nigerian farmers to embrace organic farming to enable them to reap all benefits of the farming system.
He said: "Some of the benefits include improved health and nutrition; organic farming causes little damage to environment and less cost for society, while reducing nutrient losses as well as erosion.
"Organic farming facilitates better water management, low use of non-renewable resources, safer working conditions and less risk of contamination.
"It makes efficient use of solar energy; it promotes production of biological systems, maintains and improves soil fertility, while maximising re-circulation of plant nutrients and organic matter."
AdeOluwa said the products and produce of organic farming were all guided by organic standards, stressing that "pure organic farming practice maintains its standard by the use of microbial preparations for pest management, as well as use of high-yielding but disease-resistant breeds of crops and animals.
"It also promotes the application of improved compost methods and bio-fertilisers, as well as efficient green manures, cover crops and nitrogen-fixing plants."
The EOA delegates had earlier visited Mathew Owolabi, Director with Ministry of Agriculture and Rural Development, on behalf of the minister.
Owolabi said one of the major challenges of organic farming in the country was the lack of research about the farming method.
He urged the delegates to use the forthcoming National Organic Agriculture Business Summit to address the challenge and others.
Other delegates on the advocacy visit were from Benin Republic, Mali, Nigeria and Senegal, among whom was Prof. Victor Olowe, the President of Association of Organic Agriculture Practitioners of Nigeria.
By Ebere Agozie