Power for All, an international organisation canvassing for electricity supply in Nigeria, has advocated use of green bond proceeds to fund renewable energy projects to increase access to energy for rural communities.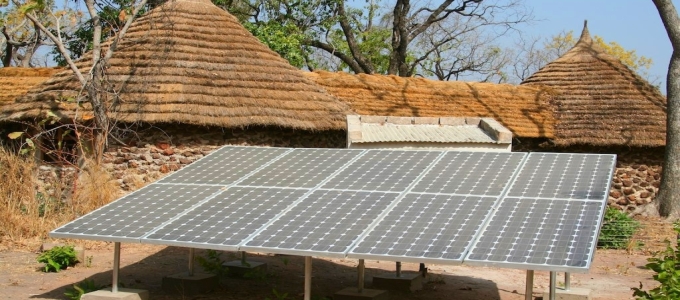 Ify Malo, director of the organisation, made the call in an interview with the News Agency of Nigeria (NAN) in Abuja Thursday, January 11, 2018.
President Muhammadu Buhari had announced,while presenting the 2018 Budget estimates, that government would launch the first African Sovereign green bond in December 2017.
The bond is being issued following Nigeria's endorsement of the Paris Agreement on climate change in 2016, designed to strengthen global response to threat of climate change.
The N10.69 billion green bond offer, whose proceeds will be used to finance projects in the 2017 Appropriation Act, has been certified as green because of the positive effects on the environment.
Among the projects to be financed with the proceeds of the bond are the renewable energy micro utilities and afforestation programmes.
But Malo said: "While the breakdown of how the expected bond to be raised will be spent is yet to be known, we will advocate that it is used to fund renewable energy projects that will increase access to energy for rural areas."
She said proceeds from the bond could be used to increase the amount of funding available to the Rural Electrification Fund which would fund projects such as mini-grids construction.
She said the proceeds could also be used to increase funding for the Energising Economies programme of the Rural Electrification Agency (REA) targeted at providing constant energy to economic clusters, using renewable energy-powered mini-grids.
According to her, a portion of the fund can be used to give low-interest loans to renewable energy entrepreneurs through the Central Bank of Nigeria (CBN) through a specific fund.
This, she said, would help to address the challenge of access to funding that is prevalent in the renewable energy sector.
Malo said channeling the funds for the development of renewable energy production through REA, a development fund with the CBN, and through programmes such as those of the REA, would ensure adequate and effective utilisation of the bond proceeds.
She explained that making the details of projects being funded and the modalities for accessing funds open and transparent would make it easier to ensure the proper utilisation of the funds.
Malo said the allocation of 30 per cent of the 2018 budget to power sector is very commendable.
She said: "It shows that the government is not only aware of the infrastructure challenges facing the country, but is also serious in making efforts to solve the hitches.
"While we are yet to see a detailed breakdown of the proposed budget, we hope that projects that will accelerate the development of decentralised renewable energy will receive adequate funding.
"This is very critical to deepen infrastructure, particularly in rural areas that form the bulk of un-electrified areas in Nigeria. This will help to further unlock the economy in such areas."
By Kingsley Okoye