A charge has been made for the need to enhance the use of Water, Sanitation and Hygiene (WASH) in the health sector.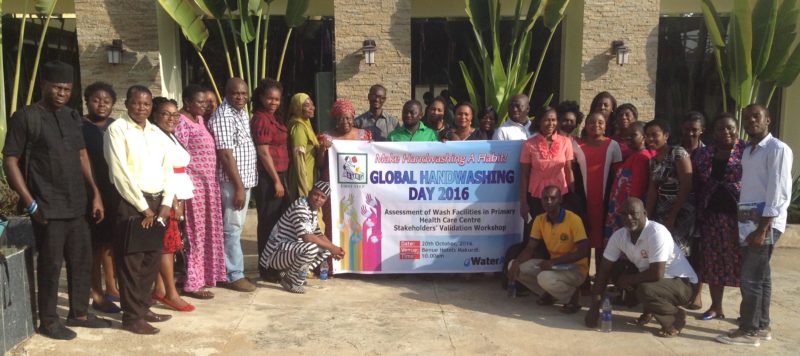 This charge was made by the Advocacy Manager, WaterAid Nigeria (WANG), Saheed Mustafa, on Thursday at a One Day Assessment of WASH Facilities in Primary Health Care Centres Stakeholders' Validation Workshop, held in Makurdi, the Benue State capital, in commemoration of the Global Handwashing Day 2016.
He maintained that there is a need to raise awareness and start taking actions on how important WASH is in the health sector, especially in Primary Health Care Centres.
"We need to understand the challenges and gaps that affect the practice of WASH in Primary Health Care Centres as a lot of work still needs to be done in getting us to the target of making water accessible to everyone, everywhere by 2030," he added.
Also speaking, the Executive Director of WANG's Civil Society Organisation (CSO) partner in Benue State, First Step, Mrs Rosemary Hua, who reiterated the need to provide WASH in Primary Health Care Centres, noted that Benue is a high burden disease state.
To this end, she called on all stakeholders to close ranks in enhancing operations in the WASH sector to improve health in the community stating that a healthy society is a wealthy one.
"Poverty eradication starts with being healthy, because when you don't fall ill, you save cost," she said.
Earlier, the Executive Secretary of the State Primary Health Care Board, Dr Ben Adega, who spoke through the Board's Director of Primary Health Care, Dr Alex Aida, extolled the intervention of WANG in the water sector of the state, noting that the government can not implement all projects in the sector alone.
Adding that WASH is a component of Primary Health Care (PHC), the Executive Secretary sued for the Board's partnership with WANG in enhancing primary health in the state.
Commenting at the end of the workshop, a participant and State Coordinator of NEWSAN, Mrs Elizabeth Jeiyol, who was represented by Mr Tersoo Agera, submitted that it was good that the workshop initiative was sought to identify gaps in WASH, adding that if issues of development are addressed through such a forum, many of such issues would be addressed.
By Damian Daga