Climate Change Mitigation and Adaptation Initiative (CCMAI), a non-governmental organisation (NGO), has urged the Federal Government to mitigate the causes of climate change.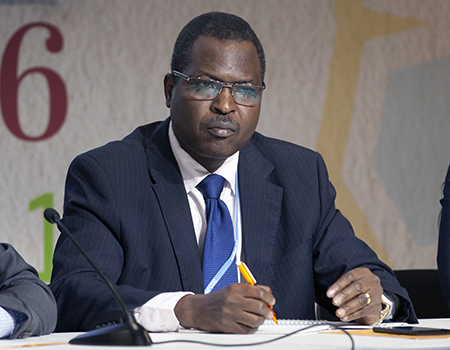 Senior Programme Officer of the initiative, Mr Richard Inyamkume, gave the advice on Monday, December 11, 2017 in an interview with the News Agency of Nigeria (NAN) in Abuja.
He said mitigating causes of climate change became necessary to reduce its huge negative that might affect more Nigerians in 2018.
"Climate change impact on communities in Nigeria is relatively huge and may affect more Nigerians in the coming years, if we do not take proper steps to mitigate its causes,'' he said.
Inyamkume said the NGO was concerned about the prevailing challenge posed by global warming and how it affected the available natural resources meant to serve man's needs.
"Throughout 2017, our organisation has been engaged in advocacy programmes that are expected to enlighten the general public on the causes and imminent dangers associated with the impact of climate change.
"Through our 'Green Bwari Project', we are able to mobilise children and youths for tree planting in Ushafa, Peyi, Jigo, Pambara, Kogo, Sabon Geri and Bwari township.
"Over 80 trees have been planted and we are hoping to do more in 2018. Bwari Area Council, Abuja, needs trees to assist in the purification of the atmosphere of the area.''
He said that the organisation also engaged school children and tertiary institutions in its "Save the Climate Club" mobilising students to take action against climate change.
According to him, it will also influence their parents, friends and relatives to join the campaign against environmental degradation, pollution and improper waste disposal.
"By 2018, our organisation is hopeful that we will attract donors and partners in the actualisation of our projects and initiatives.
"We are focusing more on green conservation and low carbon growth initiatives in the coming year.
''We hope to mobilise and empower women to go on clean cooking technologies such as clean cook stoves and biogas stoves.
"It is our conviction that communities will gradually switch to clean cooking options that will be available.
Inyamkume said CCMAI would empower women to take up ownership of home vegetable gardens and derive additional income from the sale of such produce.
"Though our projects and initiatives have been constrained or limited by funds, we are still planning ahead of time to get our targets and goals accomplished.
"Funds play a vital role in building sustainable environment and organisations like ours that are not-for-profit, need charity donations from kind hearted people for the actualisation of our objectives.''
He called on government to invest more in low carbon growth initiatives and support partnerships that would increase resilience to climate change risks.
Inyamkume also urged people to join the advocacy for safe and healthy environment, as well as make donations that would support the activities of the organisation.
"Our vision is to actualise green and safe environment for all Nigerians and to assist in transforming our surroundings into better and appreciable outlooks.
"We have enlightened citizens as well as empowering men and women, youths and children in green and low carbon initiatives and projects.
By Deji Abdulwahab