A non-governmental organisation (NGO), Environment Watch Initiative (EWI), has taken the Beat Plastic Pollution campaign to Lagos markets.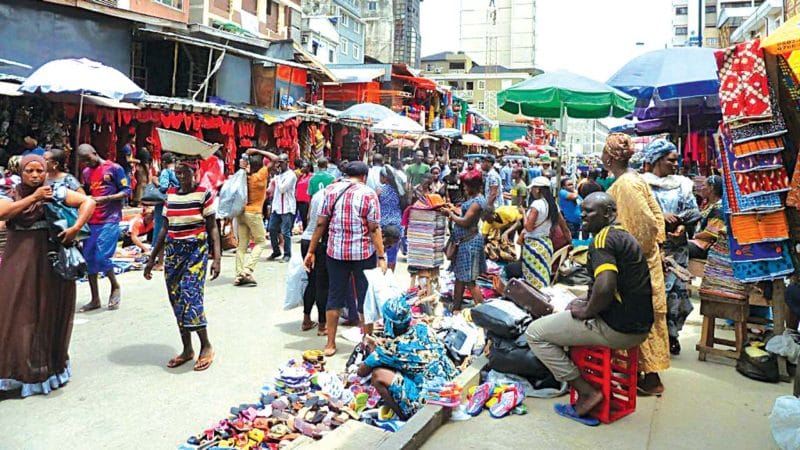 The campaigners organised a rally on Saturday, June 9, 2018 at the popular Iyana-Iba Market to educate traders on the dangers of indiscriminate disposal of plastic waste.
The 2018 World Environment Day celebrated on Tuesday, June 5 had the theme: "Beat Plastic Pollution". In line with World Environment Day, the theme of the World Oceans Day (celebrated on Friday, June 8) centres around preventing plastic pollution – eight million tonnes of which ends up in the world's ocean's every year.
Convener of the Lagos rally and Director of EWI, Dr Cyril Amadi, said: "The earlier people come to terms with the inherent dangers of plastic pollution, the better for the society.
"We are talking of a sustainable environment; this campaign did not come out of wishful thinking; the problem is staring us all on the face.
"It is, therefore, pertinent for the government to create a means of recycling plastics."
Amadi also called for attitudinal change by the state residents toward plastic waste disposal.
He hoped that EWI would soon take the rally to more markets in the state for greater impact.
An environmentalist, Mr Peter Obot, said at the rally that the world was contending with the menace posed by unwholesome disposal of plastic waste.
According to him, a tonne of plastic can cause a huge social problem.
"Since it seems we cannot do without plastic, we should endeavour to dispose of them properly.
"Its health hazard to human being especially when it is used to block drains causes monumental epidemics to the society.
"It also causes flooding that result in building collapse, disruption of farms and the ecosystem," Obot said.
The rally was attended by hundreds of traders.
By Uche Eletuo