The Information Matters project, established by Deutsche Gesellschaft für Internationale Zusammenarbeit (GIZ) GmbH, has set out on an ambitious task to strengthen the in-country capacities for enhanced climate reporting.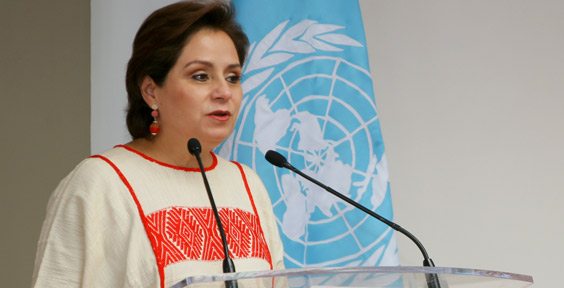 To accomplish this, the GIZ, on behalf of the German Federal Ministry for the Environment, Nature Conservation, Building and Nuclear Safety (BMUB), is providing support to a number of selected partner countries, in the African, Asia-Pacific, Eastern European and Latin America regions. The project focuses on sharing "lessons learned" and assisting countries in climate change reporting efforts. As such, a number of tools and knowledge products have been developed and published, providing developing countries with additional resources to develop their national reports.
Further, GIZ has developed the BUR Template (2017) which intends to guide non-Annex I Parties in the preparation of Biennial Update Reports (BURs), thereby enabling those Parties to submit transparent BURs. The template sets out a proposed report structure as well as guidance on the presentation of information. It contains guiding questions to assist in the drafting and structuring of each of the chapters and includes cross-references to the relevant sections of the United nations Framework on Climate Change (UNFCCC) guidelines (Annex III of UNFCCC decision 2/CP.17.).
The BUR Template of the Information Matters project has been updated based on lessons learned from the first phase of the project and users' experiences. The template is now taking into account the 2006 IPCC Guidelines for National Greenhouse Gas Inventories. Moreover, sources and references have been updated, while user friendliness and formatting have been improved.
GIZ has also developed the BUR Process Guidance Tool (2016) which is a flexible planning instrument that supports non-Annex I Parties in navigating through the ongoing process of preparing BUR and undergoing the International Consultation and Analysis (ICA), while at the same time enhancing the domestic system for MRV. Countries can use the BUR Process Guidance tool to learn what the six key steps of the BUR process are and how to implement them successfully. The tool further helps countries to improve their BUR process, e.g. regarding the required time for each step, taking into account specific national circumstances.
The tool has been designed based on experience gained during implementation of the Information Matters project in the partner countries as well as feedback obtained during a review by external experts and partner organisations. The BUR Process Guidance Tool is available in English, French and Spanish.
Overall, the Information Matters project fosters an exchange of knowledge and enhances the project countries climate change reporting efforts.