An organisation, Future Climate for Africa, appears concerned about the seemingly low participation of African authors and expert reviewers in the preparation of assessment reports by the Intergovenmental Panel on Climate Change (IPCC) and wants the situation reversed.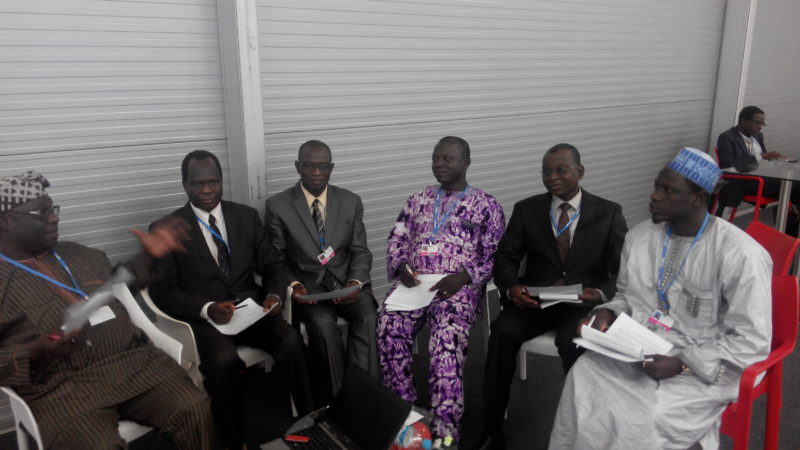 The 195-member IPCC's periodic assessment reports are internationally regarded as authoritative sources of climate change knowledge and are also highly influential. Besides playing a central role in the UN Framework Convention on Climate Change (UNFCCC), they also inform policy making on national and subnational levels, actions by local and international civil society, private sector investments, and news and popular press reporting.
A strict process for developing the assessments is said to have ensured extensive international collaboration, transparency, academic rigour and policy relevance. The fifth and latest assessment report involved 831 authors from over 70 countries, it was gathered.
However, participation from African authors and expert reviewers remains extremely low, says Future Climate for Africa, adding that, for the 5th Assessment Report, out of approximately 8,000 expert reviewers, only 92 (1.15%) were African.
Lamenting "a clear underrepresentation of involved African experts" in the IPCC process, the group stresses that "by far the most African reviewers are from South Africa, while many other African countries have not participated in review rounds at all"
In April 2018, the IPCC included seven Nigerians amongst the 721 experts from 90 countries invited to participate in the Sixth Assessment Report (AR6) as Coordinating Lead Authors, Lead Authors and Review Editors. The Nigerians are part of all the three Working Groups of the projects. Observers have describe the development as "a slight increase" in the number of Nigerian participation compared with previous years.
Future Climate for Africa adds: "Whilst there has been a long-standing awareness from the IPCC community over the lack in balance between developed and developing country authors (especially from Africa), effective actions to address this have been few. Increasingly scientific literature is making the argument that African expertise is not just essential for political legitimacy and policy relevancebut for fundamental advances in climate science as well.
"Reasons for the under-representation of African contributions to the IPCC Assessments are multiple, complex, and indicative of a wider system of northern domination of global science. These issues deserve urgent and sustained attention in the long run."
The review windows for participation are:
2019 – Main Assessment Reports
WG I 29 May – 16 June FOD review
WG II 21 October – 15 December FOD review
WG III 9 December – 2 February 2020 FOD review
2020 – Main Assessment Reports
WG I 2 March- 26 April SOD review
WG III 1 June – 26 July SOD review
WG II 10 August – 4 October SOD review