The Society for Planet and Prosperity (SPP) has concluded plans to launch a new project titled "Top 10 Measures for Nigeria to Reach Net Zero" aimed at mapping 10 key steps and decisions that, if taken in the next years, will underpin a socio-economic transformation required to enable Nigeria to meet the government's 2060 net-zero objective.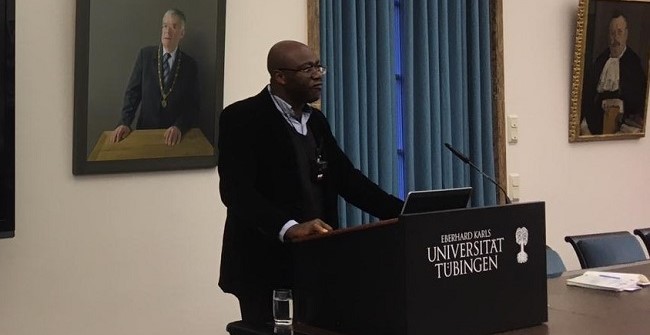 The project launch, which is slated to hold on Thursday, July 28, 2022, in Abuja, will engage with government ministries, departments and agencies (MDAs), think tanks, civil society organisation (CSOs), media practitioners and other relevant stakeholders interested in promoting Nigeria's net zero commitment and activities in mapping and identifying workable and reliable rating criteria towards arriving at the top 10 measures that would guide and aid the 2060 net-zero ambition of Nigeria.
Speaking on the upcoming project launch, the Chairman of the Board of Trustees of SPP, Professor Chukwumerije Okereke, said that the top 10 measures to net-zero project is aimed at identifying key policy measures and activities within that will assist Nigerian government's ambition to achieve net-zero growth emissions by 2060.
He further stated that while the project is keen on identifying top 10 net-zero measures, it would also consider the Nigerian context and the need for a sustainable net-zero strategy that incorporates other social and economic co-benefits critical in attaining an inclusive sustainable development outcome for Nigeria.
Prof. Okereke also pointed out that the criteria for scoring would include greenhouse gas (GHG) emissions reduction potential, financial efficiency, job creation potential, gender responsiveness, poverty reduction, food security, health outcomes, sustainable production and consumption.
According to Professor Okereke, the outputs from the workshop and the project would form a support base for Nigerian stakeholders including policymakers, businesses, civil society organisations, and international development partners and crucially the general public, in moving this important issue out of the confines of expert debate and furthering societal debate about climate choices, regardless of people's political perspective.
The project launch will be attended by relevant government MDAs, civil society, academia, media practitioners and labour.
The Top 10 Measures for Nigeria to Reach Net Zero project is funded by the European Climate Foundation (ECF) and is being implemented by Society for Planet Prosperity over 10 months.
Other project implementation collaborators include Hans Velrome of Climate Advisers Group based in Germany and Obi Ugochuku of GCA Capital Partners.
By Ezinne Abaneme