"After three years since the Philippines ratified the Minamata Convention on Mercury, we have seen the development and issuance of several policies to regulate mercury, most notably the revised Chemical Control Order (CCO) for Mercury and Mercury Compounds which is further supported by similar regulations from pertinent government agencies. As we celebrate the efforts of the government, we reiterate our call for the enforcement of the phase-out of manufacturing, import, and export of mercury-added products, which should have ended in 2022," said Jam Lorenzo, Policy and Research Associate of BAN Toxics.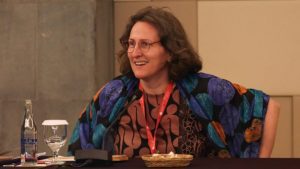 On August 7, 2020, the country became a party to the global treaty that "aims to protect human health and the environment from mercury pollution".
The government has since then ramped up efforts to implement the Convention in reducing mercury emissions and releases. Prior to the treaty, the Philippines had in place a regulatory environment against mercury, including Republic Act No. 6969, or the Toxic Substances and Hazardous and Nuclear Waste Control Act of 1990.
"We call the attention of regulators to enforce the phase-out deadline set by the Department of Health (DOH) Administrative Order No. 2020-0020 on the use of mercury in dental restorative procedures, which ended in May this year. The policy effectively bans mercury use for such procedures in clinics and schools, following an earlier ban on the import of liquid mercury and dental amalgam (or silver fillings) use in children fourteen years of age and below, pregnant women, and nursing mothers," added Lorenzo.
"While there has been a notable decreasing trend in the purchase of thermometers and sphygmomanometers in the recent past, our study in 2021 revealed the continued use and presence of mercury-containing sphygmomanometers in storage in health care facilities. It likewise confirms that hospitals, infirmaries, clinics, and birthing homes are disposing mercury-containing medical devices, such as thermometers and sphygmomanometers, through municipal waste and third-party buyers, which increases the risk of mercury emissions and releases," Lorenzo said.
The environmental watchdog emphasised the need to strengthen enforcement and compliance of the industry as evidenced in its policy gap analysis.
"The current policy framework in the country contains comprehensive provisions on mercury waste prevention and minimisation. We now need to draw attention to the proper transport, management, and disposal of mercury-containing products by existing rules and regulations set forth by the Environmental Management Bureau of the DENR. Moreover, the importance of inter-agency cooperation and coordination is critical to achieving the overall goals of mercury management across various government agencies," it stated.
"We also underscore the importance of conducting information and education campaigns to further promote awareness on environmentally sound management practices," Lorenzo concluded.
The global treaty was named after Minamata Bay in Japan where thousands of people suffered mercury poisoning symptoms after being contaminated by methylmercury discharged from a chemical factory.