A not-for-profit organisation, Ecolife Conservation Initiative, says it has inaugurated an environmental sanitation project titled: "Keep Naija Clean, Make Life Better", and aimed at addressing air, water and land pollution in the country.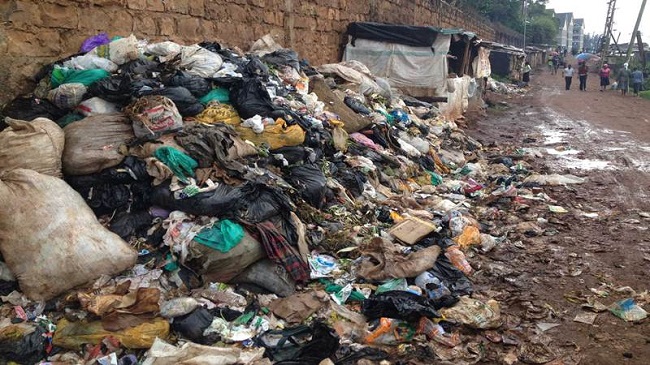 Mr Akubuike Chibuzor, Executive Director of the organisation, told the News Agency of Nigeria (NAN) in Abuja on Tuesday, December 11, 2018 that the project is aimed at sensitising the public on the consequences of indiscriminate waste disposals.
Chibuzor said that the project is also aimed at partnering with religious leaders, traditional rulers, and other relevant stakeholders to take awareness campaign to rural communities, churches, mosques, markets, schools, motor parks and government establishments.
"The specific objective of this project is to bring about an attitudinal change from the culture of indiscriminate dumping of waste in public places to disposing waste properly in waste bins in Nigeria, beginning from the FCT.
"The impact of improper waste disposal can be seen across the country as litter is seen lying around everywhere on our roads, drainages and public places.
"In some instances, litter is seen being thrown out unto our roads from moving vehicles and even pedestrians. These wastes litter the roads, block drainages and cause air, water and land pollution,'' he said.
The project, according to him, lays emphasis on plastic waste as it is non-biodegradable, "which means it cannot be changed to a harmless natural state by the action of bacteria and will remain in the environment for many years, therefore, damaging the environment".
"A desk study carried out by the Water and Sanitation Programme (WSP) of the World Bank revealed that the economic impact of poor sanitation costs Nigeria the equivalent of 1.3 per cent of the country's GDP which is about N455 billion.
"Poor and inadequate sanitation destroys the aesthetics of the environment. It causes air, water and land pollution. It breeds mosquitoes and rodents. It can substantially lead to high level of morbidity.
"Diseases like malaria, cholera, diarrhoea, acute respiratory infections and gastroenteritis could become severe in their onset and lead to an epidemic and eventually high mortality, affecting large numbers of people, especially children.
"Every year, an estimated 124,000 children under the age of five die mainly due to poor sanitation in Nigeria,'' the executive director said.
Chibuzor, who said that cleanliness prevents illnesses, solicited the cooperation of Nigerians toward achieving the goals of the project aimed at making Nigeria a dirt-free environment.
By Deji Abdulwahab