A non-governmental organisation (NGO), Youths and Environmental Advocacy Centre (YEAC-Nigeria), has expressed commitment to ensuring that crime and other environmental crises are curbed in Nigeria.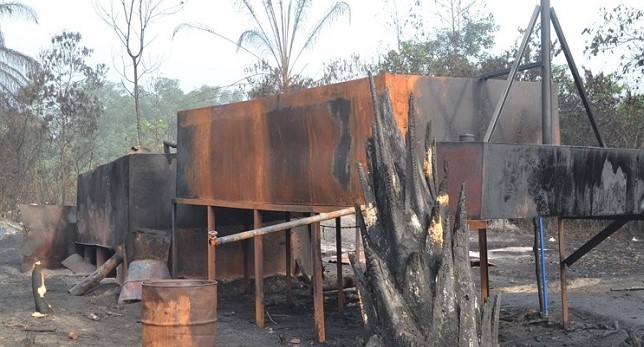 Executive Director of the NGO, Mr Fyneface Dumnamene, said this in an interview in Abuja, noted that part of the efforts by the group to address the menace was through inauguration of Network on Organised Crime in Nigeria and the Gulf of Guinea (NOCINAG).
He said that the organisation had made several moves to curb crime and environmental crises through effective collaboration with other stakeholders across the country.
Dumnamene, who said that the partnership was not only in Nigeria, added that the organisation had also involved other international bodies in addressing the challenges.
According to him, the NGO has organised various workshops and seminars with relevant stakeholders, both nationally and internationally.
"We are organising more conferences and workshops and we are talking with the government and other stakeholders for necessary collaboration to address organised crimes in the Niger Delta (Nigeria) and the Gulf of Guinea.
"On April 28, we will be having a laudable national conference on organised crime and inauguration of the Network on Organised Crime in Nigeria and the Gulf of Guinea (NACOCINAG)," he said.
The executive director said that the conference would take place in Port Harcourt, Rivers State.
He said that Nigeria was one of the countries in the Gulf of Guinea facing challenges associated with organised domestic and trans-national crimes.
Dumnamene said that the crimes manifested in form of pipeline vandalism, crude oil theft, artisanal refining, illegal bunkering, kidnapping, banditry and insurgency.
"Others are racketeering, cybercrimes, drugs/human trafficking, arms smuggling, sea pirates, illegal, unreported and unregulated fishing (IUUF) and other environmental crimes, including illegal logging in the Gulf of Guinea.
"The cartels of criminal actors establish and operate illegal governance structures and networks in both governable and ungoverned spaces across borders.
"All these are to perpetrate their transnational organised crimes, violate human rights and profit at great public expense and dent national images in the Gulf of Guinea," he said.
The executive director said that YEAC-Nigeria was concerned about the continued rise in organised crime in Nigeria and the Gulf of Guinea, adding that it was working with the authorities and other stakeholders to address the challenges.
He said that the network on organised crime would serve as a think-tank, leveraging its local and international partners, contacts and networks to proffer solutions to and counter organised crimes.
"It is against this development that YEAC-Nigeria, as part of its contributions to complementing government and security operatives' efforts at addressing these challenges, is organising the conference.
"The event will also highlight other contributions being made by YEAC-Nigeria in terms of advocacy and the proposals contained in our latest report," he said.
Dumnamene said that the NOCINAG was conceived in June 2022 to leverage community resilience in response to organised crimes, intelligence gathering and information sharing.
He said that NOCINAG was first unveiled and presented to the Federal Government, through the Ministry of Petroleum Resources, at the 7th edition of National Council on Hydrocarbons (NCH).
By Vivian Emoni