One Acre Foundation, a non-profit agriculture organisation that supplies smallholder farmers with the financing and training they need to increase their incomes and food security, has announced the official opening of its Malawi and Uganda operations. Malawi and Uganda began as pilots in 2013 and 2014 respectively. One Acre Fund now serves 400,000 smallholder farmers – with an estimated two million people in those households – across East and Southern Africa.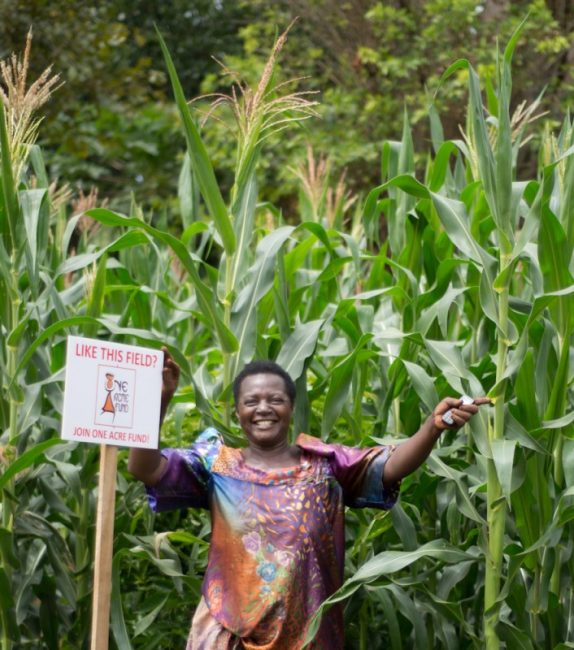 "The majority of the world's poor are hard-working smallholder farmers who can reach their full potential with access to finance, training, and services," said Andrew Youn, One Acre Fund's founder and executive director. "I'm thrilled to announce that One Acre Fund is now able to serve smallholder farmers in Malawi and Uganda and we will continue to grow our program until no farmer goes hungry."
Participating farmers in the One Acre Fund programme receive a complete bundle of agricultural inputs and services on credit, including the delivery of high-quality seeds and fertilizer, training on how to maximise crop yields, and education on how to minimise post-harvest losses. To accommodate clients, One Acre Fund offers a flexible repayment system: Farmers may make payments toward loans in any amount and at any time during the growing season as long as they complete repayment by the season's end. In 2015, 99 percent of One Acre Fund farmers repaid their loans in full and on time.
One Acre Fund is currently working with 2,600 farmers in the Zomba, Mulanje and Chiradzulu districts of Malawi and 3,700 farmers in the Jinja and Kamuli districts of Uganda. Loan packages vary depending on the size of land registered; farmers may enrol as little as half an acre of land. To be eligible for a loan, farmers are required to submit a small down payment of the total loan, meet regularly with a local One Acre Fund field officer, and attend in-person agricultural trainings.
Founded in 2006 in western Kenya, One Acre Fund works with more than 400,000 smallholder farmers in Kenya, Rwanda, Burundi, Tanzania, Malawi, and Uganda, and anticipates it will serve one million farmers by 2020.