The Environmental Rights Action/Friends of the Earth Nigeria (ERA/FoEN) has urged the Federal Government to come up with a five-year work plan on the clean-up of Ogoniland if it is serious in assuaging the frustration of the people after decades of waiting for justice and salvaging their environment.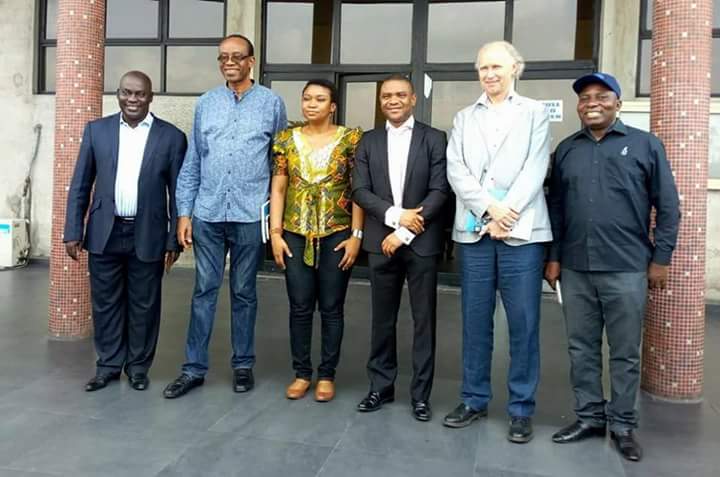 ERA/FoEN made the demand following the pledge of the Norwegian government to support the cleanup process when its Ambassador to Nigeria, Jens Petter Kjemprud, visited impacted sites in Ogoniland in the company of local activists last week.
Kjemprud had remarked that the world was interested in the ongoing clean-up of Ogoni, and that Norway, as one of the biggest donors of the United Nations, was also committed to the safety of Ogoni People.
ERA/FoEN in a statement issued in Lagos on Monday February 12, 2018 and made available to EnviroNews, said that the Norwegian government had made a bold and commendable move, urging other countries and institutions to support the Ogoni clean-up and remove it from the control of Shell, which is part of the Governing Council responsible for oversight functions for the exercise.
ERA/FoEN Executive Director, Godwin Uyi Ojo, said: "The Norwegian government support is a signal to the Nigerian government that the global community is frustrated with mere talk, and is really interested in this process gathering momentum. The continued delay in the clean-up is testing the patience of the Ogoni people whose lives and environment have been violated by Shell."
Ojo explained that the government is yet to present the Ogonis and the world a realistic work-plan to show commitment to the exercise, adding that an announced N20 million Ogoni clean-up support in the 2018 budget was grossly inadequate and shows weak financial commitment that does not encourage stakeholders interested in moving the process forward.
He recommended a five-year plan that should be subject to stakeholders input and agreed upon before commencement of clean-up, with the United Nations Environment Programme (UNEP) acting as technical partner.
The ERA/FoEN boss also argued that the last two years has been fraught with talk and more talk and nothing concrete, yet the Ogonis have kept faith alive in anticipation of the commencement of clean-up hence must not be taken for granted.
"This is a crucial year that the Ogonis and Nigerians expect the first drop of oil to be cleaned up properly so that restoration work can commence. The federal government cannot afford to fail the people in its legacy project. The time for concrete actions is now," he stressed.