The Nigerian Conservation Foundation (NCF) has expressed concern over the increasing menace of sand mining and dredging in parts of Lagos State, describing it as a "disastrous" venture.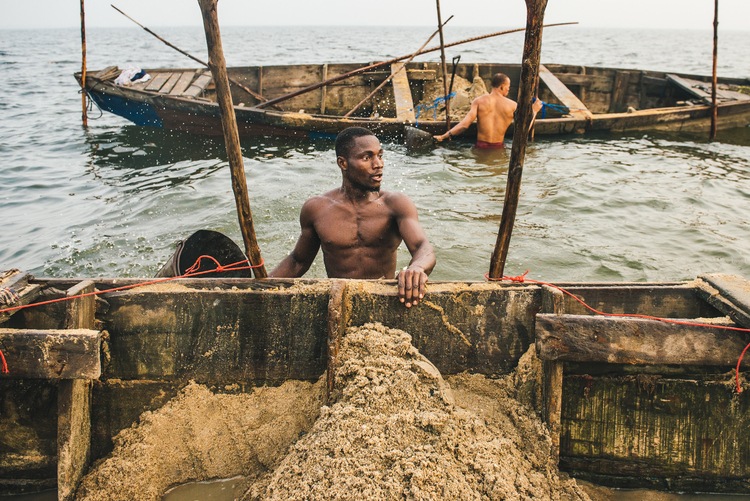 The organisation has thus called on the relevant government agencies to urgently curb the menace before it gets out of hand.
Sand mining is the process of removal of sand and gravel from a particular location, essentially for the construction of buildings and roads. The Lagos-based environment watchdog believes that, as the demand for sand increases in the construction industry, the act is increasingly becoming an environmental issue.
In a statement made available to EnviroNews on Thursday, March 2, 2017, Director General of the NCF, Adeniyi Karunwi, was quoted as saying: "The construction industry is one sector that has created huge opportunities for both skilled and unskilled labour in Lagos. But this, no doubt, has led to an increase in sand mining activities in parts of the state, with its attendant environmental and economic consequences. Continued dredging in the state's shorelines has been described as an illegal activity capable of causing major environmental challenges for Lagos in its bid for sustainability."
Describing environmental impacts of sand mining and dredging as disastrous, he pointed out that soil erosion, formation of sinkholes, loss of bio-diversity, soil contamination resulting from leakages of chemicals into the soil, deforestation, coastal erosion and loss of aquatic lives are possible effects of dredging and mining.
"For instance, dredging in some places has been largely responsible for the loss of breeding habitats for sea turtles, which depend on sandy beaches for their nesting and other biodiversity. The demand for sand for the construction of roads and buildings has increased sand mining and dredging leading to a high demand for low-cost sand."
The conservationist noted that a recent biodiversity survey by a team of ornithologists along the lagoon in Lagos State (from Sangotedo to Badagry) showed an unprecedented proliferation of dredging activities, a situation he believes may be lacking in regulation and coordination.
He added: "Such un-coordinated activities by miners and dredgers are capable of causing great depths of almost six metres in the seabed, as reflected in the Banana Island to Third Mainland Bridge axis reported by the Nigerian Institute for Oceanography and Marine Research (NIOMR). The report further noted that depth was noticed in some of the areas where the Institute carried out the research.
"It is therefore in the light of the foregoing, that NCF is calling on the relevant government agencies responsible for stemming this increasing tide of sand mining and dredging, to put a halt to it before it becomes a monster that would eventually consume us."